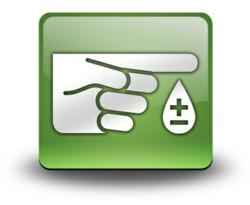 Norwood, MA (PRWEB) January 14, 2013
The rapidly expanding type 2 diabetes patient population has led to increased commercial opportunities in the antidiabetic drug market. The marketed and developmental diabetes drugs covered in BioPharm Insight's January Diabetes Report includes the following classes: basal insulins, dipeptidyl peptidase-4 (DPP-4) inhibitors, sodium-glucose transport protein-2 (SGLT-2) inhibitors, glucagon-like-peptide 1 (GLP-1) agonists and analogs, glucagon receptor antagonists and glucokinase activators (GKAs).
The medical community has been paying close attention to Novo Nordisk's new long-acting insulin, Tresiba (degludec). In 2012, the firm's degludec approval bid was delayed by the US Food and Drug administration (FDA). Nonetheless, the drug should garner a nod from the FDA contingent with a postmarketing CV outcomes study this year, while degludec approval in Europe is expected to be imminent, experts told BioPharm Insight.
The use of basal insulins in combination with GLP-1 agonists is also being watched with interest. On December 19 2012, Novo Nordisk announced positive results from the DUAL II study of IDegLira, a fixed-ratio combination of degludec and approved GLP-1 inhibitor Victoza (liraglutide once-daily). Sanofi is also advancing combination devices for marketed therapy Lantus (insulin glargine) and the GLP-1 investigational drug lixisenatide. Though it is likely to reach the market after Novo's, Sanofi's combination may be the only one to demonstrate cardiovascular (CV) neutrality, experts told BioPharm Insight.
The GLP-1 drug class has been establishing itself as a popular antidiabetic over the last few years. At a recent advisory board meeting, there was discussion about how some GLP-1 agonists may be producing more antibodies than the natural hormone would, which may emerge as a problem in the next couple of years. It is believed that GLP-1 agonists marketed by Bristol-Myers Squibb and AstraZeneca, Byetta (exenatide twice-daily) and Bydureon (exenatide once-weekly), are more concerning since they are less like the natural hormone, whereas there are less issues for GLP-1 analogs such as Victoza.
The SGLT-2 inhibitors are the most advanced class of therapies in development. They are orally dosed and have shown improvements in HbA1c and weight loss. SGLT-2s' blood pressure-lowering effects are seen as favorable but are unlikely to translate into significant CV benefit. The novel class is currently under watch for off-target effects although experts interviewed by BioPharm Insight noted Bristol-Myers Squibb, AstraZeneca, Johnson & Johnson and other SGLT-2 developers are unlikely to encounter push back over renal function concerns.
Amgen and Forest Laboratories need to pay close attention to hypoglycemia with their respective GKAs, AMG 151 and GK1-399. This drug class has also seen its share of failures. A Roche compound, AstraZeneca's AZD1656 and Merck's MK-0941 all did not pass Phase II. Roche had liver enzyme issues, which may be a class effect. AZD1656 and MK-0941, on the other hand, both saw their efficacy attenuated over time.
Read the full 22 page report, start your free trial today.
About BioPharm Insight
BioPharm Insight is the definitive guide to the global biopharma community. BioPharm Insight provides clients with an information edge by combining the most comprehensive real-time database of companies, drugs, contacts, M&A and licensing deals, forecasts and clinical trial data with proprietary forward-looking intelligence uncovered by an independent team of investigative journalists months or even years before it breaks in mainstream media. To learn more, visit http://www.biopharminsight.com.
About Infinata, Inc.
Featuring a comprehensive BioPharm Solutions Suite, unique Wealth Prospecting tools and innovative Custom Data Services, Infinata provides personalized technology solutions to turn information into insight. Infinata is a part of Mergermarket, a Financial Times Group company, and a division of Pearson plc. To learn more, visit http://www.infinata.com.