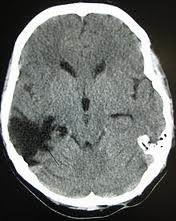 We have known for many years that traumatic brain injuries have life-long effects on victims
Sacramento, CA (PRWEB) January 09, 2013
A 16-year study conducted on more than 4,000 senior adults found no connection between earlier traumatic brain injury and the development of dementia. However, the study did find statistical evidence that those who have suffered a past brain injury are more susceptible to subsequent injuries, with the highest risk group being those who have suffered recent traumatic head injuries
The study's senior author noted that many people who suffer traumatic brain injury at a young age fear that they will develop mental problems when they are older. However, the study found no link to dementia or other degenerative brain disorders in those who had suffered brain trauma.
However, the study did find that, among the 4,000 adults whose records were reviewed, a traumatic brain injury was more common in those who later died of other causes. They also found the highest statistical relationship between those who sustained a traumatic brain injury with loss of consciousness after age 55 and re-injury. In fact, the risk of re-injury doubled for those who sustained a TBI before the age of 25 and was four times greater for those who were injured after age 55.
John Demas, a brain injury lawyer in Sacramento, states, "This study has important implications for traumatic head injury victims. We have known for many years that traumatic brain injuries have life-long effects on victims. Now, with this study, we are seeing data that shows that even the risk factor for brain injury victims is higher. This information will be helpful in showing why TBI victims should receive long-term care, prevention treatment, and risk management after an accident. There has been a subtle push on the part of defendants in TBI cases to downplay future possibilities if the victim has made good physical progress since the accident. However, this study will help plaintiff's attorneys explain to juries why the responsible parties should be responsible for paying for future care even when the victim seems to have 'recovered' from the accident."
About Demas Law Group: Demas Law Group is a Sacramento personal injury law firm that represents victims of personal injury, including traumatic brain injury. Demas lawyers handle cases for car accident victims as well as those injured in motorcycle, bicycle, truck, or pedestrian accidents, and also represent victims of dog bites, defective products, nursing home abuse, and slip-and-fall accidents. Demas Law Group attorneys offer free consultations to any accident victim and never charge legal fees until the case is settled.
Source: Newsweek, "Brain Injury Doesn't Raise Dementia Risk for Most: Study," Steven Reinberg, January 4, 2013