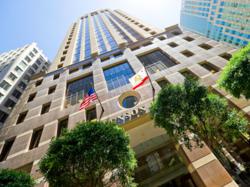 San Francisco, California (PRWEB) January 10, 2013
The leading Lean and Six Sigma management consulting firm, The Incito Consulting Group, has expanded its global consultancy business with a new office in San Francisco's Financial District, home of the city's largest concentration of corporate headquarters. The expansion is a direct result of the regional demand for Incito's services based on its hands-on reputation for working alongside its clients and the need to develop its working relationships with leading organizations across the globe.
Izzy Galicia, Incito's President and CEO said:
"The Incito Consulting Group has a number of relationships across the western region of the United States. With our expansion into Latin America, it will be vital to our client partnerships that we are able to support them locally. This latest office opening will certainly catapult Incito's global client outreach and position our clients for success."
About Incito Consulting Group
Incito Consulting Group is one of the fastest growing business consulting firms in the nation and is well known for supporting the implementation of real Lean Enterprise Transformation across many industries in over 30 countries in Europe, Asia, North America and Latin America. Incito's Shingo-Prize winning coaches have lived the transformational experience and are highly regarded as subject matter experts in the area of Lean Enterprise Transformation.