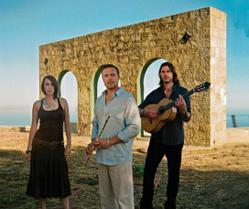 It has been five years since my last release and I wanted to have an album I could be extremely proud of. It took a long time to create the perfect atmosphere for this record.
- Nicholas Gunn
Chicago, IL (PRWEB) January 10, 2013
It's really no surprise that Nicholas Gunn's latest album Thirty-One Nights was announced as one of the Best Instrumental Albums of 2012 by renowned host and music critic John P Olsen. Gunn's career spans 20 years, 14 releases, 2 million worldwide sales, and 55 consecutive weeks on the Billboard music charts. 
His latest effort is fast becoming a must have album for the genre. Debuting at #8 on the Billboard New Age charts in its first week, Thirty-One Nights, according to Gunn, is his best effort to date. "It has been five years since my last release and I wanted to have an album I could be extremely proud of. It took a long time to create the perfect atmosphere for this record" says Gunn. 
Thirty-One Nights is a passionate and introspective musical journey though the lush jungles, beautiful blue shores, and ancient Mayan ruins of Mexico's Yucatan Peninsula. Gunn spent thirty-one nights in this tropical paradise researching the culture and recording flutes atop Mayan Pyramids. It certainly shows in the outstanding quality of composition and production. 
You can find Thirty-One Nights among the Top 12 Instrumental Albums of 2012 right next to other renowned instrumentalists such as Vangelis, Yanni and William Ackerman at John P Olsen's NewAgeMusicWorld.com.