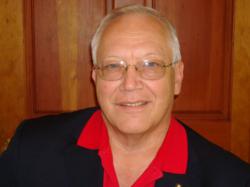 New Orleas, Louisiana (PRWEB) January 10, 2013
Piracy is a highly publicized threat to the maritime industry. Although there has been a reduction of attacks in the Somali Basin, attacks with even greater violence have increased dramatically elsewhere. Piracy and the threat of terror have extended their reach from the South China Sea to the west coast of Africa and even into the Western Hemisphere where lethal and injurious attacks are becoming common. The need for anti-piracy, counterterrorism and common security efforts at sea has grown and broadened.
Seaborne security for the commercially oriented maritime poses several unique challenges. Among these challenges are multi-cultural crews, lack of adequate security training for decision-makers aboard ship and in the office, and poor or inadequate pre-deployment training of private armed security personnel for maritime assignment. Add to this a lack of understanding, across the industry and amongst the many Flag States, for the broader need for maritime security and defense. Consequently, a stew of problems has developed.
Central to alleviating this stew is the proper training of all personnel within the maritime industry. There are many organizations which recognize a need for training for security purposes at sea. We have seen training periods as short as three hours and "Boot Camps" for as long as a month. None we have reviewed have met the unique needs of the maritime industry; except one, Castle Shipboard Security Program.
To meet this need for training, whether general awareness or specialized training for security leaders, all personnel need more security and/or defense training at some level appropriate for the maritime environment. In recognition of this need, the New Orleans International Workboat Show, a premier maritime venue, asked Captain Kuhlman to speak on the topic Best Practices for Security and Defense Training in the Maritime and the Seamless Security Model on December 2, 2012.
Captain Kuhlman speaks to professional security and civic organizations regularly about effective maritime security and defense training and his methods have been proven effective in such piracy prone regions as the Somali Basin, the Malacca Strait, and the Gulf of Guinea. In New Orleans, he spoke to an international group of interested ship owners, operators, and national defense agencies. Attending his presentation were representative of NMASA (Nigerian Maritime Administration and Maritime Agency) with who he's had a long relationship. The comments issued by the attendees were qvery positive and indicated their increased understanding for the regionality and complexity of security issues and the complexity of the training needed to meet those issues.