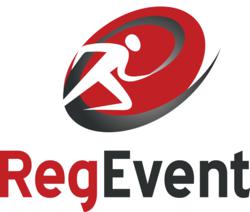 ..RegEvent, could save an event organiser over £1000 per event
London (PRWEB UK) 10 January 2013
Sports Event Registration website RegEvent have announced big savings to event organisers who use their site to register entrants for running races such as Fun Runs, 10Ks, Half Marathons, Marathons, Cross Country and other sporting events.
According to RegEvent, many event organisers are paying over the odds for fees to register their competitors. Founder and owner of RegEvent, Simon Burgess, stressed that his company is able to provide the same level of service that is afforded by established names in the market but at a far cheaper price. He said "potentially, RegEvent, could save an event organiser over £1000 per event, that could free up valuable expenditure in other areas; for example promoting an event in the press or online advertising".
Mr Burgess also explained that many payment systems still don't allow their customers to use PayPal to make payments, even though PayPal is considered a desirable form of payment that people want to use. "Many people now have PayPal accounts and want to be able to use funds from their PayPal account rather than paying via debit/credit card. Even if somebody doesn't have a PayPal account, they can still use a credit or debit card", he said.
RegEvent is able to offer event organisers a variety of tools that make managing competitors straightforward e.g.

A Dashboard of all events summarising sales numbers and revenue for each event
Event Summary page showing a list of all current events and ability to quickly set up new events
Events can be grouped together if they related
Multiple price bandings for a single event e.g. Adult, Affiliated, Child, Concessions
A variety of optional information at an event can be specified e.g. competitor limit, descriptions of: surface, distance, location, nearest town/city, how to get there, map reference, setting, profile, refreshments, prizes, facilities, notes, insurance, terms and conditions
Clothing selections if an organiser is giving out free T-Shirts or other items of clothing
Event image to show to competitors on the event information page
Search & Refund functionality to help an organiser locate an entrant to see if they have registered and paid for an event and also ability to fully or partially refund payment back to a competitor if necessary.
Fast Reporting of all entrants to any event showing all information gathered (sortable) and ability to export it to Excel
Monthly billing including invoices and statements
To prove RegEvent can cut it with the best, they have announced a promotional offer to all new signups in January to try out the website for the first 50 entries being charged at 4% plus 40p per entry using promo code REGPROMOJAN when signing up.
About RegEvent: Established in 2010, RegEvent is a sports event registration website that advertises sporting events for event organisers. It takes online payments and provides organisers with tools to manage their event registration. Event organisers interested in using RegEvent should contact Simon Burgess on 0203 3971648 or visit RegEvent.co.uk