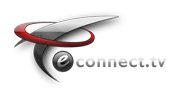 eConnect is on a tour of Latin America.
(PRWEB) January 08, 2013
eConnect is currently doing a tour of many Latin American countries to educate the operators of Casinos, Airports, Travel Centers and other large venues about their proactive asset protection technology. The eConnect software integrates with existing POS, Gaming & Financial systems to secure and protect assets from internal and external theft.
"We have made some great partnerships with some of the best companies in Latin America." Commented, Guido Arias, eConnects CFO "One partner who stands out for us is The Power Place in the Domincan Republic, they have been an outstanding provider of leading edge technology which is why we partnered with them. Rafael D´ Oleo, the President of Power Place has been instrumental in solidifying our presence in the region."
More about the meeting:
Cava Alta will be serving some great wine and refreshments during the event. The meeting is sponsored by eConnect. Please RSVP by emailing guido(dot)arias(at)econnect(dot)tv.
January 10th- Agenda
6:00pm-6:15pm Introduce eConnect to attendees- Meet & Greet
6:15pm-6:30pm- eConnect Integration with Cameras & NVR systems
6:30pm-7:00pm- eConnect Demo- POS Connect
7:00pm-7:15pm- Questions from Attendees
About eConnect:
eConnect is a software company in the security industry, which provides financial transactional analysis with visual verification. This is accomplished by synchronizing transactional data from point-of-sale (POS), casino systems and games to digital video surveillance, producing the best fraud deterrence tool in the industry. The software tool also increases the effectiveness of employee productivity, allowing managers to easily identify common employee errors. The software provides a dramatic return on investment usually within 3 to 6 months.