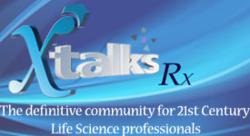 Toronto, Canada (PRWEB) January 10, 2013
Join esteemed speakers, Dr. Agnes Klein, MD, MPH, Director, Centre for the Evaluation of Radiopharmaceuticals and Biotherapeutic Products in the Biologics and Genetic Therapies Directorate, Health Canada, and Dr. Richard Larouche, BPharm, MD, Director, Medical Affairs, Early Stage Development, Pharmanet/i3, as they examine the current risks and approaches.
The outbreak of new infectious diseases on a global scale such as SARS, swine flu (H1N1), avian flu (H1N5), received wide press coverage and caused panic in the general population. As of November 30, 2012, there were nine confirmed cases of a SARS-like illness in the Middle East, five of which were fatal. When the next pandemic is due is unknown, but it is only a matter of time before the next pandemic is a reality. Simultaneously, infectious diseases such as TB, polio, rubella, pertussis, etc., are on the rise in developing countries as well as the West.
Phase 1 research typically involves confinement of volunteers in a group living setting, sometimes for extended periods, thus putting them at risk of exposure to communicable disease carried by fellow subjects or clinic staff. First-in-humans research with compounds targeting the immune system, or special populations such as the elderly or those with renal or hepatic impairment, represent even greater potential risks.
Dr. Klein will discuss Health Canada's approach and requirements. Dr. Larouche will discuss the practical dimensions of the problem, and what must be done at the clinic level, over and above regulatory requirements.
For more information or to register go to http://xtks.in/xto552irb.
Xtalks, powered by Honeycomb Worldwide Inc., is a leading provider of educational webinars to the global Life Sciences community. Every year thousands of industry practitioners turn to Xtalks for access to quality content. Xtalks helps Life Science professionals stay current with industry developments, trends and regulations. Xtalks webinars also provide perspectives on key issues from top industry thought leaders and service providers.
To learn more about Xtalks visit http://xtalks.com/ContactUs.ashx
Contact:
Xtalks (powered by Honeycomb Worldwide Inc.)
Karen Lim (416) 977-6555 ext 227
clientservices(at)xtalks(dot)com