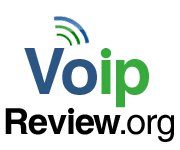 Tax season may be an unavoidable part of life, but overpaying for phone service shouldn't be. These VoIP features offer just a little bit of insight into the many ways that VoIP providers can save your home or business big bucks each month.
(PRWEB) January 09, 2013
January marks the end of the holiday season and the beginning of the countdown to tax day. This year, tax day will be Monday April 15, 2013. Tax season makes everyone feel like their income is under microscopic scrutiny, revealing every penny made and every penny owed. This time of year has a tendency to make people reevaluate their finances for fear of the dollar signs stacking up on their tax forms.
For those feeling the pinch of tax season, there are several ways to cut back on spending to alleviate the burden of tax payments. For example, VoIP Review suggests that anyone who wants to save money for their business should first and foremost check out their phone bill. Traditional phone companies are notorious for expensive monthly phone bills, high fees for additional extensions, pricey long distance phone calls, and extra fees for phone system features. VoIP services, on the other hand, offer the same reliable service but with a much more pleasant price tag.
VoIP (Voice over Internet Protocol) is an Internet phone technology that transmits phone calls over the Internet. VoIP is an attractive means of transferring voice data because it almost entirely bypasses traditional phone lines. The infrastructure of the traditional telephone system is an expensive system to maintain, and the less a phone call depends on it, the better.
VoIPReview has made a list of some of the best aspects of VoIP service. With this list in mind, customers should have no trouble finding a VoIP service that will help them cut down on their yearly expenses to help offset the expenses of tax season.
1.) Scalable Options
With traditional phone companies, it can be expensive for business owners to get the right sized plan. Some business owners feel trapped in a plan with more minutes or extensions than they really need, while other business owners are stuck without enough minutes or phone lines. Either way, businesses can lose a lot of money and productivity with an ill-fitting phone plan.
To help remedy these woes, VoIP companies present scalable plans, which allow users to easily add on or take away extensions whenever they want. VoIP company, Jive, for example offers five different tiers of service to best accommodate different businesses based on the number of extensions they will need. Tier one provides unlimited calling with one to four users for $29.95/month/user, while tier five offers unlimited calling with 50 users or more for $19.95/month/user.
These tier plans are a great option for businesses that will frequently need to add or remove extensions on their current plan without signing more contracts or paying for each line addition or subtraction. With these tier plans, a business can easily call up Jive and ask for additional users to be added to the plan, and if the number of users exceeds the current plan, the business VoIP company will simply bump service up to the next tier, which will in turn lower the per month per user cost.
Because this service does not require a technician to manually make these changes, VoIP companies usually charge little to nothing for these changes. The only charges a VoIP user will encounter is the monthly cost of that additional extension.
2.) Long Distance and International Calling
Many traditional phone services charge per minute rates for long distance intrastate and interstate calling. Not only can it be a pain determining these rates before making important business calls, but it can also be stressful calculating the cost of the call as each minute ticks away.
Fortunately, many VoIP providers such as 8x8 provide free and unlimited calling within the US and Canada on their basic plans. For one flat monthly rate, residents and businesses can call anywhere within the states or Canada without racking up per minute charges.
Along with the price of in-state and out-of-state calling with a traditional phone company, international phone calls can cost a pretty penny. A call to a landline in the United Kingdom costs $1.49/minute with AT&T's international dial pay-per-use plan. With rates that high, it may be difficult to connect with a family member overseas or conduct an international business deal without incurring hefty charges.
Meanwhile, with a VoIP company, it's not unusual for international calling rates to be as low as $0.01/minute. VoIP provider Axvoice, for example, presents calls to the United Kingdom for just $0.015/minute.
VoIP companies also provide free VoIP to VoIP calling, regardless of the location of the two callers. If users connect with family members or businesses with the same VoIP provider, all per minute calling rates are eliminated.
3.) Mobile Apps
Many VoIP providers feature free mobile apps for smartphones. With this application, Android and iPhone users can use their smartphones to make calls with their VoIP accounts, which does not use up their mobile minutes. This feature helps mobile users avoid going over their monthly minute allowance and accruing overage charges.
Because VoIP mobile apps are connected to the user's VoIP plan, VoIP users can also take advantage of long distance and international calling benefits. Additionally, any calls made with the VoIP mobile app are considered VoIP calls, so users can indulge in the free VoIP to VoIP calling feature as well.
Tax season may be an unavoidable part of life, but overpaying for phone service shouldn't be. These VoIP features offer just a little bit of insight into the many ways that VoIP providers can save your home or business big bucks each month.