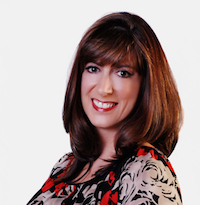 Austin, Texas (PRWEB) January 10, 2013
Dr. Drema Dial launches a unique online workshop that aims to help women overcome self esteem challenges. The online class can be accessed at http://www.AskAndGetClass.com.
Women have long struggled with the balance of family, career, social and community obligations. Knowing exactly how to say no in a respectful tone allows others to receive a definitive answer and still feel good about it.
A popular psychologist in private practice, Dr. Dial has successfully helped many women learn effective techniques for communicating with their spouse, friends and family. Misunderstandings and hidden pain are often masked by recurring complaints such as leaving clothes all over the floor or perhaps not helping out with household chores.
Understanding exactly how to approach a man directly relates to whether or not a woman will feel satisfied about the encounter. Long term resentment aimed at seemingly annoying habits can place a relationship into a danger zone that often requires professional help to rectify.
The workshop also focuses on the single woman, teaching her how to emit self confidence that naturally attracts the right type of men.
For media and speaking inquiries, to arrange for an interview or expert quote, or to make an appointment for services, please contact Dr. Drema Dial at (512)-236-9091
About Dr. Drema Dial:
Dr. Drema Dial PhD is a licensed Psychologist and Director of Austin Psychology. She is a member of the International Red Cross, Equality Texas, Human Rights Campaign, and served on the Board of Trustees for the Texas Psychological Association. She offers personalized counseling and coaching to individuals, couples and groups. Dr. Dial is a popular speaker and trainer who can often be found painting, doing yoga and living a life she loves.
About Austin Psychology:
Austin Psychology is an innovative wellness center featuring balanced, in-depth psychotherapy by director, Dr. Drema Dial. Dr. Dial has spent many years in academic and experiential training, as well as specialty training in working with diversity and multi-cultural issues, eating disorders including pre-surgical bariatric evaluations, couples counseling and working with personality disorders.