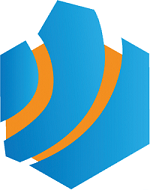 ComputeNext cloud service brokerage announces the launch of the first e-commerce platform for the discovery and on-line procurement of IaaS, SaaS, and now PaaS solutions.
Bellevue, WA (PRWEB) January 09, 2013
ComputeNext, the multi-cloud marketplace, today announced the launch of the first e-commerce platform for the discovery and on-line procurement of IaaS, SaaS, and now PaaS solutions. The new marketplace platform offers customers on-demand software (SaaS) across a large selection of cloud infrastructure (IaaS) providers as well as launches Stackato(a PaaS, based on the open source Cloud Foundry framework,) to build, deploy, and manage their own applications.
With this latest addition of PaaS products to the ComputeNext marketplace a single account enables cloud service brokerage across three of the most widely used segments of on-demand services. Additional aggregation of cloud services means that these PaaS and SaaS services are offered across ComputeNext's growing IaaS footprint, which currently features over 10 unique providers of cloud infrastructure.
ComputeNext CTO Munirathnam Srikanth remarked that "this crucial update brings that familiar shopping experience of e-commerce to our marketplace while providing a reliable and independent information source to help shape good decisions."
The latest features added to their cloud service brokerage platform provide CIOs, consumers, and purchasing managers with qualitative descriptions from individual cloud providers of IaaS, PaaS, and SaaS services. Cloud provider profile pages gives pure-play cloud service providers, hosting companies and data centers in the process of defining their cloud branding a place to promote themselves and to differentiate their services from competitors.
According to ComputeNext CEO Sundar Kannan, "Differentiation for cloud service providers is paramount to their success – many claim cloud will commoditize their business but I remember these same claims being made years ago in the hosting business – that's why our marketplace not only offers providers the ability to promote themselves, but for our users to come in and validate that."
The cloud service brokerage has also begun to incorporate quantitative data courtesy of Cedexis, a global leader in multi-cloud strategies for optimized web performance. This data from Cedexis, which runs over 1 billion measurements daily, gives ComputeNext users visibility into cloud providers' historical performance as well as near real-time performance data including information on HTTP connect time, latency, and availability over 30 days. Other business intelligence and performance metrics can be found through ComputeNext such as average provisioning times for individual providers.
The latest product release also increases the number of geographic regions available within the IaaS division of the CSB marketplace. Users are now able to discover and provision cloud infrastructure from CloudCentral, an Australian based IaaS provider which has been ranked as one of the Top 5 Australian Cloud Infrastructure-as-a-Service Providers according to Longhaus research firm. These resources now available from CloudCentral offer a 99.95% uptime SLA as well as fast SSD enhanced ZFS storage. Additional IaaS locations in the United Kingdom, Portugal, France, and the Netherlands were not available at the time of this release but are pending shortly.
Additionally, the ComputeNext team has expanded their availability and support to developers and operations experts in the DevOps community – enabling any and all services to be accessible via a single RESTful API or jclouds connectivity. CTO Munirathnam Srikanth had this to say, "Our goal is to enable ease of access and usability to massive inventory of cloud services, enabling choice and flexibility for cloud consumers."
About ComputeNext
ComputeNext, a Bellevue, WA based technology company, offers CIOs, developers, ISV and SMEs choice in cloud service providers and eliminate lock-in. With the belief that a handful of large IaaS providers cannot satisfy the world's computing demands, ComputeNext has built a marketplace for any cloud providers around the world to list and offer their cloud computing services to the public. As a cloud marketplace, ComputeNext delivers a transparent and transactional user experience with patented search and discovery technology to promote efficient computing.
For a glimpse of the product:
http://bit.ly/XiGGLN
For more information, visit:
http://www.computenext.com
To follow us on Twitter:
http://twitter.com/computenext