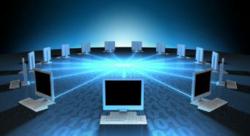 We provide our customers with a secure environment, which gives any server on our network the ability to access site files when there is a data request. This translates to giving our customer sites much quicker loading times
Sacramento, CA (PRWEB) January 09, 2013
Web HSP is now offering superior, reliable and cost effective web hosting solutions in addition to full service website design to individuals and small businesses in the United States and Canada. Within a relatively short amount of time Web HSP has quickly grown to become an established presence in performance based web hosting, in addition to premium WordPress development strategies.
As a premier website hosting provider in North America since 1998, Web HSP now offers complete web hosting solutions around the globe. Web HSP announced in late December their intentions to provide inexpensive web hosting solutions, including a free domain with the purchase of a any web hosting package. With services including Linux web hosting packages, image hosting, PHP and MySQL hosting and e-commerce web hosting. Basic web hosting plans begin at a mere $4.95 per month. In addition, management recently launched a complete line of web development and WordPress design services.
Official spokesperson from Web HSP, Doug Davis explains, "We completely understand the value of our customers confidence, and are committed to keeping them satisfied. At Web HSP, we provide our customers with a secure environment, which gives any server on our network the ability to access site files when there is a data request. This translates to giving our customer sites much quicker loading times and fewer service interruptions than traditional hosting infrastructures.
Web HSP is an extremely well-reviewed company which has consistently delivered a wide range of solutions at an incredibly low cost for over a decade. Each client's review and feedback on Web HSP is evaluated seriously in order to make the appropriate changes and exceed customer demands and expectations.
All hosting accounts with Web HSP are supported by a comprehensive control panel giving the user full control and the ability to manage his/her site. Web HSP is a privately owned corporation based in Fredericksburg, Virginia that specializes exclusively in website hosting and 24×7 technical support. With almost 15 years in the industry, Web HSP has recently fine tuned and streamlined their entire menu of products and services.
To find out more about the services available at Web HSP, simply visit http://www.webhsp.com or call toll free (866) 660-5558