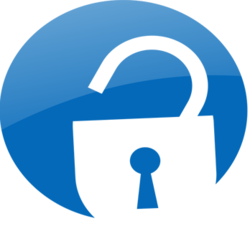 FreeUnlocks: the world's leading site for free unlock codes
(PRWEB UK) 15 January 2013
Samsung Galaxy S3 owners can unlock their smart phone using a code from the world's number one phone unlocking website - FreeUnlocks.com.
FreeUnlocks offers a safe, easy and legal online service providing phone unlock codes for Samsung Galaxy S3 and thousands of other cell phone brands from anywhere around the globe.
FreeUnlocks' Director, Adam Stone, said the new streamlined website features upheld the company's reputation as the world leader in phone unlocking codes.
"With FreeUnlocks, unlocking a cell phone is easy, using the simple widget to search for the phone brand and model on FreeUnlocks' new and improved website," Mr Stone said.
"Through our partnership with TrialPay, FreeUnlocks can provide customers with access to genuine, pre-negotiated codes to unlock a Samsung Galaxy S3 and other popular cell phones from any network - simply search for the phone brand and model, and the hard work has been done.
"Through our service with TrialPay, simply pick any trial offer from TrialPay, complete the order and get the Samsung Galaxy S3 code. Within minutes the correct unlock code for the phone will be sent, making it ready to use in any phone network worldwide," he said.
Unlocking a phone used to be a painful and expensive task, often facing long wait times. With FreeUnlocks, it can all be online, and they will send the unlock code by email in around 5 minutes.
Samsung Galaxy S3 owners enjoy superior smart phone functions with a sleek and ergonomic design, including all the latest features such as S Voice command and touch sharing, making it the perfect tool for the modern lifestyle.
"Don't get locked in - get a Samsung Galaxy S3 phone unlock code today using the only trusted free unlocking site online - FreeUnlocks.com," said Mr Stone.