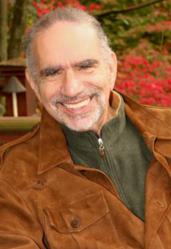 "There are so many breaking stories about health and nutrition," Dr. Pressman says, "stories the general public does not have easy access to. We'll be discussing issues in the news from around the world. It's really hard hitting information."
New York, New York (PRWEB) January 10, 2013
For the last 11 years, Dr. Pressman has been heard on "Healthline Radio" on 1600AM, WWRL and now brings his critical message of self care through diet, lifestyle and nutrition to the 710AM dial. "Health Radio News" (HRN) starts fresh at WOR as the station's other health talk giants, "Willner Window" and Dr. Ronald Hoffman's Sunday program "Health Talk" ends.
"There are so many breaking stories about health and nutrition," Dr. Pressman says, "stories the general public does not have easy access to. We'll be discussing issues in the news from around the world. It's really hard hitting information." Everyday there are health reports from Yale, Princeton, Columbia and Mayo Clinic that are buried in other headlines. Dr. Pressman distills these timely headlines and condenses them into reports that a radio listener can consume and get healthier should they choose.
Listeners will be encouraged to call in and discuss their personal concerns regarding; brain focus, heart health, arthritis and more. The United States is currently dealing with challenging health issues from obesity to cancer. With programs like "Health Radio News", now is the time to start harnessing self care to avoid early onset of these diseases. For example: Diabetes is a big issue. A middle-ground scenario projects a prevalence of 25% to 28% by 2050.
Alan H. Pressman D.C., CDN, is a Board Certified Nutritionist and Dietician who has been in private practice in New York City since 1963. He is a best-selling author with over fifteen books written for the public as well as two clinical text books.
He has been a Professor of Nutrition Research and chairman of the Department of Clinical Nutrition at New York Chiropractic College and an Associate Professor of Bio-nutrition at the University of Bridgeport. He is also a Diplomate and past President of the American Clinical Board of Nutrition and a Fellow of the International & American Association of Clinical Nutritionists.
Dr. Pressman is currently the Director of Research at the Institute of Rehabilitative Nutrition at the Gramercy Health Wellness Center in Westchester County, NY.