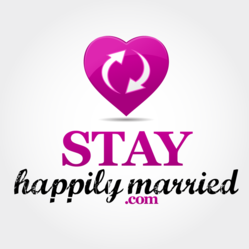 What one partner might see as a problem, another one might not.
Charlotte, NC (PRWEB) January 09, 2013
Nearly 18 million Americans suffer from alcoholism, and millions more feel the negative effects of excessive alcohol use—including spouses, children and friends. An increase in alcohol use can cause relationship problems, according to Dr. Julia Messer, a leading North Carolina psychologist.
In a January 7 interview with Anna Riley, host of Rosen Law Firm's Stay Happily Married podcast, Messer described how one partner's increased alcohol use can create a wedge between couples who aren't otherwise struggling.
"What one partner might see as a problem, another one might not," says Messer. A person whose alcohol use gradually increases over time may not even notice—but in most cases, the non-drinking spouse sees a red flag.
Effective communication can sometimes patch the rift a spouse's alcohol use has created, according to Messer. Exploring underlying issues and suggesting alternate activities may actually help the drinker develop better coping mechanisms and strengthen the marriage.
"The important thing is to address it and to talk about it as it occurs," says Messer. "It doesn't have to be this huge thing that is brought up… bring it up so that it's not something that builds resentment and becomes the elephant in the room."
Messer suggests broaching the subject gently. Statements like "I've noticed that you've already had a few drinks, and I'd like it if you'd switch to something else," and "I noticed that you're drinking a lot more. Why is that? Is something wrong?" can lead to productive discussions that help couples find—and fix—the underlying issues they're facing.
"If one person says, 'I'm fundamentally unhappy…' then you can look at getting more serious help with the problem," according to Messer. She identifies other instances that might require professional help in her interview with Riley, which is available on iTunes and on StayHappilyMarried.com.
Stay Happily Married is a service of Rosen Law Firm, where Charlotte divorce lawyers interview local and national professionals to identify and help solve common relationship problems. Recent episodes include "Are YOU the 'I' in the Storm?" and "Mental Illness and Marriage."
About Rosen Law Firm
With offices in Charlotte, Raleigh and Chapel Hill, Rosen Law Firm's attorneys assist people from all over the state with separation agreements, property distribution, alimony, custody disputes and domestic violence relief. Each member of the Rosen Law Firm team makes full use of the latest technology to stay in touch with clients, manage cases and solve problems quickly and efficiently.