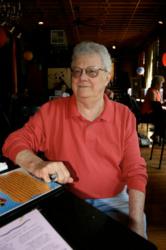 Monterey, CA (PRWEB) January 10, 2013
Paul Sybert wrote this song about the "Fisherman." The Fisherman told Paul Sybert this story after church one Sunday. The lyrics of came to Paul so fast that I had to find something to write on and something to write with; found a stubby pencil and a brown paper grocery bag and Paul wrote this song.
Later Paul recorded the song in the studio and included it on Paul's CD, "Across the Border" Later that same year Paul had a stroke that seriously affected the left side of my body and his ability to play the guitar and sing. This song, "Across the Border Just in Time" is on his CD, "Across the Border". Paul Sybert's email is: psybert(at)yahoo.com
Paul's CD is for sale on his website: http://www.paulsybert.com page: Order from Paul (listen).
The lyrics of this song are also in Paul's book, "The Dreamer and the Hummingbird".