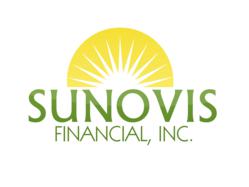 We have embraced microlending because we feel that it fits well with our mission to help rebuild the American economy one loan and one business at a time," says Terry Robinson, President at Sunovis Financial.
San Francisco, CA (PRWEB) January 16, 2013
Small business growth was often in the limelight during 2012 as the American economy struggled and unemployment continued to be a problem, though very small headway was made. Sunovis Financial notes that small businesses across America contribute heavily to employment and economic success, and unless small business can access capital to grow, the economy will continue to be troubled. One positive trend that is expected to continue into 2013 is the increasing alternatives to traditional bank lending for cash strapped small businesses looking to grow.
"We have seen a noticeable trend in four separate areas of small business lending that are quite promising for small businesses in America," said Terry Robinson, President of Sunovis Financial. "We have been incorporating these trends into our own lending models and have been seeing a definite positive impact for small businesses, which we find to be very encouraging."
Trend #1 – Small Business Administration lending volumes in 2012 hit $30 billion. This is the second largest volume of lending by the SBA in its 59 year history. The only year with higher lending volumes was 2011, due to incentives from the Small Business Jobs Act of 2010. Smaller community banks are leading the way in SBA lending.
Trend #2 – Technology is becoming increasingly important when it comes to small business lending. Online platforms are being embraced by busy entrepreneurs who appreciate the time savings and convenience that these platforms offer. Small banks and lending services are also taking advantage of the cost savings that come with online lending platforms. Leads are often pre-qualified and smaller banks can reach out to small businesses across the country, without being hampered by geographical boundaries.
Trend #3 – Social media has become increasingly important in personal lives, and it is now being embraced as a business tool as well. New social platforms that allow small business owners to create loans from the small amounts of money of a vast pool of people (called crowdsourcing) have gained immense popularity. With the signing of the JOBS Act into law last April, this trend is expected to pick up even more steam as businesses will be able to use crowdsourcing to underwrite their own IPO's and raise as much as $2 million through these platforms without an SEC filing.
Trend #4 – Alternative lenders are now becoming important and accepted, as they make capital available more easily for small businessses. Microlenders especially are using technology to effectively analyze risk based on non-traditional factors such as cash flow, rather than credit scores. They can provide small businesses with loans in short approval and funding periods. With traditional banks maintaining tight lending standards and requiring months to process loans in some cases, these microlenders are revolutionizing the small business lending environment.
"We have built our business around providing small businesses with access to SBA loans. Seeing the potential that microlending presents, we also offer small business owners access to this dynamic lending model as well," said Mr. Robinson. "We have embraced microlending because we feel that it fits well with our mission to rebuild the American economy one loan and one business at a time."
About Sunovis Financial
Every small business is important to local communities and even more important in rebuilding the American economy. Today more than ever, small businesses need capital and assistance to thrive, and that is what Sunovis is focused on.
Sunovis is an SBA expert, and also offers Short-Term Micro Loans for small businesses, not weighted on FICO scores or collateral but on business health and cash flow. Sunovis is an affiliate of Off Market Association.