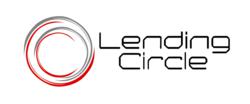 As overall economic conditions improve, lending standards loosen, and credit quality improves we should see an acceleration of small business lending.
San Francisco, CA (PRWEB) January 15, 2013
Based on results of the November Reuters/PayNet Small Business Lending Index (SBLI), small business lending in the U.S. has strengthened since hitting a 14 month low in September 2012. The November reading of 108.3 was an improvement over September's 94.1 reading and some experts are saying the trend is likely to continue into 2013.
"2012 was another difficult year for small businesses all across America, not just from a sales standpoint, but also from a capital formation and employment standpoint," said Terry Robinson, President of The Lending Circle and Sunovis Financial. "Now that some of the economic uncertainty of 2012 has been resolved, we hope to see better trends for small business growth. Certainly there will be bumps in the road, but we feel the overall trend for small business lending is on an upward trajectory."
Not everyone agrees with Mr. Robinson though. Bill Phelan, president and cofounder of PayNet, pointed out that overall small business growth in 2012 was weak compared with the previous 2 years.
Phelan had this to say; "At the end of the day, this November high point is still below where the index started off at this year. In 2010, capital formation increased 20%, and in 2011, it increased 16%, telling us that small businesses grew and made substantial investments in those years. But for 2012 capital formation only increased 2%."
He feels that both the September low point and November rebound are due to seasonality.
The SBLI is a measure of the number of new commercial loans and leases to small businesses. The Index uses a baseline of 100 set at January 2005 and has been shown to be highly correlated with the performance of GDP in the coming 2 quarters.
Similar indexes, such as the IFA/BoeFly Franchise Lending Index confirm the readings of the SBLI. That index has been on a slow uptrend over the past year.
And the IFA/BoeFly Franchise Lending Index, a similar metric that measures the volume and interest rates of loans issued to franchises' with a January 2002 baseline of 100' has also been creeping up slowly. Since the record low of 80.84 reached in January 2011, the index has increased by almost 16 percent to 94.27 in October 2012.
"It is obvious that we are seeing some growth in both small business activity and lending. The problem is that the growth has been so slow. As overall economic conditions improve, lending standards loosen and credit quality improves and we may see an acceleration of small business lending," said Mr. Robinson. "However, many small banks have to contend with new regulations, legacy loans on the books that have failed and other issues. They may not always be able to lend even if the intention is there. That is why alternative lending will be an important option in 2013."
About The Lending Circle
The Lending Circle, a division of Sunovis Financial, works to address the great pent-up need for financing nationwide, and will help borrowers with their needs whatever they may be. Their broad network of lenders is positioned to provide capital where it can do the most good. The Lending Circle handles commercial real estate financing and refinancing as well.