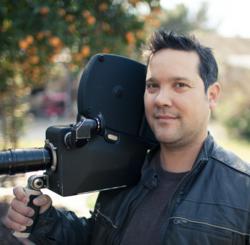 Los Angeles, California (PRWEB) January 09, 2013
Public relations firm, Dessler Media (DM) announced today it will open a fully staffed newsroom facility in Burbank, California. The Burbank production facility will be led by Executive Creative Director Kyle Dill, who will run DM's On Call News service.
On Call News (OCN) was created to produce video news releases for DM's clientele in the form of newscasts at a moment's notice. Utilizing a full time editorial and production staff that writes, produces and launches video news releases throughout cyberspace, OCN maintains a roster of freelance network anchors who are available 24 hours a day.
Dill is an award-winning creative who joined DM in 2011 with a vaunted digital pedigree, having worked at CNN and TMZ. He will lead the creative vision for Dessler Media's OCN, focusing on attracting and retaining top-tier talent and branching into revolutionary new areas of public relations by utilizing OCN.
About Dessler Media
Dessler Media is one of the worlds most respected and most awarded advertising agencies. The company is headquartered in Los Angeles with an office in Cape Town and New York City. Employees serve a broad array of national and international accounts. Dessler Media is the parent company of All Access Placement, LLC.