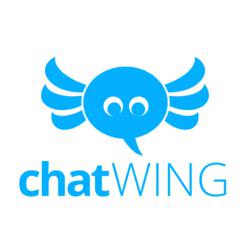 Miami, FL (PRWEB) January 10, 2013
Chatwing.com is now geared to extend its full support to the podcasting community in general. The company's developers have concluded that the podcast community is still facing marginal growth, despite the competition presented by many Internet activities. The latest chat software offered by Chatwing.com is focused on improving the way people connect to the Internet, and the way they experience global connection.
The newest chat box from the company has an overhauled customization system. With this, registered users can make their own color combinations. This will enhance the overall appearance of the chatroom and it will suit the users' preferences. Background images are also integrated in the chat tool, granting even higher leverage for users. The new chatroom version is also lighter, faster, and offers maximum efficiency in communication.
Podcast website owners can use the company's chatbox to increase the stream of global traffic to their websites. Since the chatroom can accommodate thousands of visitors at any given day, the podcast owner can receive tons of information about the latest files. This information can be used to improve the popularity and credibility of the podcast website. Chatwing's unique chat app can also help the website owner to expand his social network. Visitors can log in with their Facebook and Twitter accounts.
According to Chatwing developers, chat apps should have a dynamic stratagem in order to reach a certain mark of popularity. More than that, a dynamic application can help web users to have new experiences related to the Internet. This integral step into the podcast community is just one of the 2013 milestones overseen by the Chatwing team.
About Chatwing.com
Chatwing.com specializes in the new field of website chat. Over years, the development team has introduced live chat widget for hundreds and thousands of blogs. The application bridges people from many parts of the world, creating global synergy through the Internet. The shout box can be installed in just seconds, and it can be used for varying purposes such as leisure and Internet marketing. It also allows a user to customize the size, color, and name of the widget.