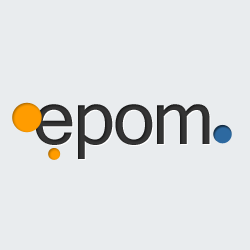 (PRWEB) January 14, 2013
Epom, the international ad serving and ad management solutions provider, has received $ 1,2M of private pooling investments.
Launched 2010, Epom, the leading provider of new-generation ad serving and management services, has announced its latest raise a $ 1,2 million private investment.
According to the company's CEO Anton Ruin, the investment pool has become one more stepping stone in Epom business growth and will enable to realize its ambitious plans for expansion and development of cutting-edge technologies. "It's definitely a brand-new page in Epom history, and we've started it right now", he claims.
In this respect, much due to the latest investment, Epom has already opened its fully functioning branch office in Kiev, Ukraine that will be focused on further development of its featured ad serving products for display, mobile and video as well as launching new services.
"We've worked on Epom expansion plan for long and there's now an open way to make it reality. We have great expectations for the future of Ukrainian office, yet are not willing to stop at this point. Which country is going to become next? Hm, I've always got a thing for the UK and London, in particular", Anton Ruin smirks.
Moreover, the acquired funds are also claimed to be in invested in the development of Epom new services and technologies. Not long to wait, in January Epom is launching a service for direct ads buying and selling, Epom DirectAds. As Mr. Ruin admits, "Our main goal has always presupposed the combination of maximum efficiency and the extensive simplicity of usage, and Epom DirectAds will certainly allow our clients to increase their performance and revenue, of course, to a considerable extent".
About Epom:
Established in 2010, Epom develops ad serving and ad management solutions for publishers, multi-site content networks, ad networks, and advertisers.
Epom enables its users to run display, video, mobile ads in one place thus saving time, resources and bringing more profit. Epom is massively scalable platform suitable for any impressions volume that needs to be served.
For more information, visit http://epom.com/