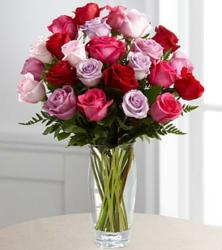 Atlanta, GA (PRWEB) January 10, 2013
Peachtree Petals, a recognized leading Atlanta florist specializing in premium floral arrangements and wedding floral services, announces the opening of reservations for guaranteed delivery for Valentine's Day flowers. The florist is offering the value-added service for sales growth and to strategically position their marketing for Valentine's Day. Peachtree Petals pursues to be the best choice in high-quality and custom-designed floral arrangements nationwide.
Peachtree Petals has the announcement advertisement located on the home page of their website. Customers that make their reservation orders by 1pm on February 13th, are guaranteed delivery of their flowers on Valentine's Day. Orders that are placed after this time, Peachtree Petals will not guarantee delivery on Valentine's Day. Customers are able to place their reservation orders via phone or online. Reservations are recommended to be made to assure customers receive the service they deserve. With their large delivery driver staff, Peachtree Petals is able to manage and solely provide all of their Valentine's Day deliveries.
The florist is beginning their variety of Valentine's Day marketing initiatives, which will last until February 14th. Peachtree Petals' very own E-Marketing Director oversees their business marketing approach and sales promotions. The flower shop will be utilizing social media outlets for Valentine's Day marketing such as Facebook, Twitter and YouTube. With the holiday approaching, the well-known florist is preparing for another year of successful Valentine's Day sales.
Peachtree Petals is a well-known leader of superior floral arrangements and recognized Master Florist throughout the US. From birthday bouquets to Valentine's Day flowers, Peachtree Petals is able to meet all of your floral needs. Their floral designers have over 50 years of experience and pride themselves on creating stunning floral arrangements. Based in Atlanta, Georgia, Peachtree Petals services a growing list of clients, including company floral subscriptions and weekly floral services. The company offers a simple approach to the floral industry, most notably, free same-day delivery of all their floral arrangements in the Atlanta and Metro-Atlanta area.