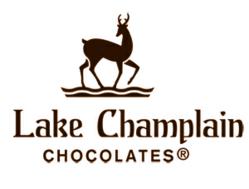 Burlington, VT (PRWEB) January 10, 2013
Since 1983, Lake Champlain Chocolates (LCC) has cultivated direct relationships with farmer-producers of cream, butter, honey, and maple syrup. On the cusp of its 30th anniversary, LCC is increasing transparency regarding ingredient source and production methods while continuing to delight consumers with luxurious gourmet chocolates.
"Caring for our customers and communities has been rooted in our vision for the past 30 years," says Founder and President Jim Lampman. "Pursuing third-party trade certification and non-GMO project verification is the logical next step as we strive to fulfill this vision."
LCC is committed to making a positive impact on the cocoa supply chain and recognizes that third-party certifications offer the most comprehensive assurance that fair labor practices are being followed. For this reason, LCC has committed to carrying third-party fair trade sourcing certification by the fall of 2015. LCC's new Organic Chocolate Bars and Squares will be the first products to be certified, followed by the company's famous hot chocolates.
Because the quality of ingredients has always been paramount at LCC, pursuing non-GMO certification through the Non-GMO Project is a natural part of this journey. LCC has never allowed dairy with rBGH in its products, and has focused new product development efforts on organic, non-GMO sourcing.
"Our commitment to pursue Non-GMO Project certification only reinforces what we've been doing for the past 30 years," says Eric Lampman, Research & Development Manager. "With these initiatives, we will strengthen the foundation of trust and respect among our supply chain, customers and consumers."
For more information about these products and the opportunity to taste them, please join the Lampman family at Booth 565 in the North Hall of Moscone Center in San Francisco, CA. All Lake Champlain Chocolates' products are preservative free and kosher certified. For further information, please visit http://www.LakeChamplainChocolates.com.
###
About Lake Champlain Chocolates
A pioneer in the American chocolate movement, Lake Champlain Chocolates is a family-owned company located in Burlington, Vermont. In 1983, Jim Lampman declared he would create upscale American chocolates that would "rival the Belgians." Almost 30 years later, the Lampman family has done just that, by introducing European flavors and tastes using local, Vermont ingredients and by taking a craftsman's approach to chocolate: creativity, patience and mastery. This level of care and craft leads to chocolates that win high praise, year after year, from customers and industry experts alike. Lake Champlain Chocolates are hand made by people who are passionate about their work; products include chocolate bars, as well as the best-selling Five Star Bars, truffles, caramels, gift assortments and gourmet hot chocolate and are available online, nationwide at specialty food and gift stores, such as Whole Foods Market, upscale hotels and inns, and at their three company-owned stores in Vermont.