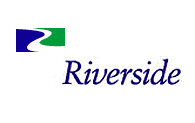 We are building a truly exceptional company at ECN
(PRWEB) January 09, 2013
The Riverside Company has added Houston-based Jacosoft LLC (dba DeltAlert) to its Emergency Communications Network LLC (ECN) platform. ECN provides critical, time-sensitive communications and has a presence in all 50 states and Canada. DeltAlert provides similar services, with an emphasis on smaller municipalities and customer concentrations in Texas and North Carolina.
DeltAlert delivers messages to list or map-based groups through voice, text to speech, SMS text, and e-mail. The company's customers will migrate to ECN's CodeRED Basic product, which has a similar pricepoint and feature set to DeltAlert.
"We are building a truly exceptional company at ECN," said Riverside Partner Chris Jones. "DeltAlert has a strong customer base whose needs will be nicely met by ECN's greater capabilities and broader offerings."
The acquisition of DeltAlert is the third addition to ECN in the last year, following the successful add-ons of One Call Now (government clients) and CityWatch.
Riverside is continuing to seek similar providers for acquisition opportunities as the firm solidifies ECN's leadership position in the mass notification space. In 2012, ECN launched more than 100 million calls supplemented by notifications through its free app, CodeRED Mobile Alert.
Working with Jones on the transaction for Riverside were Operating Partner George Benson, Vice President Martha Sciaraffo, Senior Associate Brad Roberts, Associate Max Moehlmann and Operating Executive Tom Snyder. Regional Director, Origination Jeremy Holland sourced the deal for Riverside.
The Riverside Company (http://www.riversidecompany.com or http://www.riversideeurope.com)
The Riverside Company is a global private equity firm focused on acquiring growing businesses valued at up to $200 million (€200 million in Europe). Since its founding in 1988, Riverside has invested in more than 300 transactions. The firm's international portfolio includes more than 75 companies.