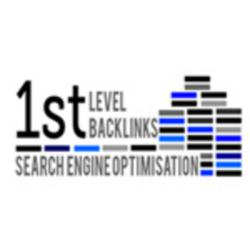 1STLEVEL BACKLINKS OFFERS THE BEST BACKLINKS ON THE MARKET!
Redding California (PRWEB) January 15, 2013
1stLevelBackLinks is a leading SEO consulting company that has helped thousands of small business owners grow their online presence, and the company has recently announced a new service for pristine editorial links, which guarantees great results at just $500 per post.
Looking at the growing popularity and significance of editorial links, 1stLevelBackLinks recently launched its own editorial link services.
Highlighting the significance of backlinks diversity, the CEO of the company explained - "You do not want backlinks that offer a SEO campaign of minimum diversity. You also want to know which types of links hold the greatest weight in the Search Engines at the current time you are purchasing them. The root level domain of an incoming backlink is very important to consider too."
Click here to see different link building services offered by 1stLevelBackLinks.
1stLevelBacklinks follows a well-planned strategy of zeroing-in on ranking web pages of popular editorials, getting a personal content approved and published on them and then carefully crafting a link of the domain in question. This gives great results in very less time without following any kind of black-hat SEO methods. Few authoritative and credible editorial links can potentially change the authority of a website across major search engines.
The editorial links are much more valuable than the other links as they not only add value in terms of offering PageRank boost, but it also bring in a lot of diversity in the link profile of a particular domain, thereby boosting the domain authority, and the overall organic traffic levels too.
Joshua also took a few minutes of his time to explain the importance of obtaining such editorial links, and their added benefits in the lights of the latest updates rolled out by Google – "With Google rolling out newer updates every now and then, many of the older link building methods have either become obsolete or are losing their importance radically; having said that, there are many traditional link building strategies that still work, and give good results. But these traditional methods have to be complemented with few more out-of-the-box methods of building links. Editorial link building is one such method, which refers to a link coming from popular online editorials. A link like this almost guarantees a significant boost in domain authority, and a radical increase in organic SERPs."
1stLevelBackLinks invites all the webmasters, small business owners, SEO resellers, and all the SEO agencies to take a look at its editorial link services.
About the Company
1stLevelBackLinks.com is a sister concern of GTSLinkbuilding, which is one of the leading companies in the world of SEO, and Internet marketing, led by the same mastermind Joshua Cabe.
1stLevelBackLinks offers back-link building services to websites operating across different niches, and targets their respective audiences through the innovative white-hat link building strategies.
With the latest editorial link services, company hopes to improve the quality of their service, and take it to another level.
To know more about the company, log on to http://www.1stlevelbacklinks.com/