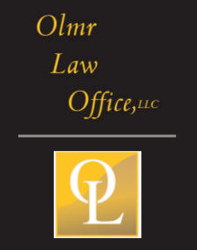 (PRWEB) January 11, 2013
Criminal defense attorney, Robert Olmr, is excited to announce the opening of a new Olmr Law Office, 8989 N. Port Washington Road, in Bayside, Wis.
Olmr Law Office specializes in criminal defense including misdemeanors and felonies, juvenile matters, and traffic violations including OWI.
Olmr founded Olmr Law Office on the belief that everyone is entitled to quality and affordable legal representation.
"Choosing the right criminal defense attorney is as important as choosing the right doctor," says Olmr. "I am excited to offer my criminal law services to Bayside and the surrounding areas."
Olmr, a graduate from Marquette University Law School, specializes in criminal defense but offers a wide array of legal services; employment law, family law, insurance law, juvenile law, business law, real property law, social security law, personal injury cases, worker's compensation, labor law and landlord-tenant law.
"Because of my diverse background and 'real world' experience I'm able to connect with my clients on a meaningful level," says Olmr. "More importantly, I'm able to draw on those experiences to offer my clients a level of service that is unmatched by other lawyers."
For more information about Olmr Law Offices or to schedule a free initial consultation to a review a case, visit http://www.olmrlawoffice.com or call (262) 546-0677.
About Olmr Law Office
With two conveniently located offices, downtown Port Washington and Bayside, Olmr Law Office offers legal services to Sheboygan, Ozaukee, Milwaukee, Washington and all of southeast Wisconsin. Olmr Law Office is one of southeastern Wisconsin's premier law firms dedicated to protecting the legal rights of Wisconsin's residents.