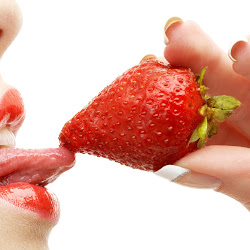 We are here to please your every needs!
Houston, TX (PRWEB) January 10, 2013
Valentine's Day is around the corner. Couples spend hundreds of dollars on their significant other on that special day. A day that makes the significant other feel special and to know they mean the world to them. But, normally people get clothes, flowers, jewelry or perfume. Why not try something new. Find a babysitter for the kids. Rent a place for the night or take the kids to the grandparents. But have the place where the time spent with the significant other is kid-free. Using some scent candles to set the mood for that intimate moment. Get some massage oil to use on the significant other. After several minutes of sensual rubbing, who knows where the night will go. But, the moment will be forever remembered by both parties. The significant other will feel special and would appreciate the thought that went into the planning that special day. Just enter HEART at checkout to receive 10% off entire order.
Here are some adult novelty products that can be found at YourPleasurableSecrets.com for that special someone for Valentine's Day.
Blue Champagne Light Midnight (SKU: KI1075)
Relaxing scent, arousing power! The Champagne Lights Candle fills the air with pleasant scents while the pheromones release a romantic air about the room. Candle adds the extra glow of romance!
Wish Candle with pheromones (SKU: H4500-01)
All dressed up in a fancy tin, this unique candle contains PHEROMONES for sensual arousal. Each candle has its own theme and scent and comes with an inspirational poem. Hand-Made Special Paraffin Wax Blend with Lead-Free Wicks. 4 Ounce Tin with Travel Lid. Burn Time Approximately 30 Hours. Vanilla Scented.
Smooth As Velvet – Passion (SKU: KI1147)
The pleasantly scented spray enhances the mood of romance. Spray on sheets and experience the silky softness as the sheets caress the skin.
Round Massage Candle Lavender (SKU: EB038)
Sexy, fun, and serious natural skincare, these candles are body oil. Use as a clean-burning candle, for a warm silky massage or for skin moisturizing. Each custom blend of natural oils is cosmetic grade and includes hemp seed, avocado, vitamin E, apricot, and jojoba. Made from natural soy, the candle burns longer and cleaner and the oil melts into a warm, silky massage oil. Rub on the oil throughout the body helps moisturizes skin leaving the skin feeling soft and smooth. Use right out of the shower or bath.
About Your Pleasurable Secrets
Launched on July 2012, is an adult retail shop that offers 70,000 adult products at great affordable prices.