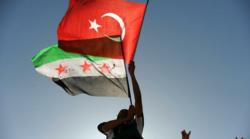 Washington DC (PRWEB) January 10, 2013
The Syrian Expatriates Organization (SEO) extends its gratitude to the Turkish government for offering the chance to the qualified Syrian refugees to attend Turkish universities.
According to UNHCR Turkey is currently hosting over 140,000 Syrian refugees who are fleeing from Bashar al-Assad and his ruthless regime. SEO praises the actions by the Turkish government and encourages any other governments currently hosting Syrian refugees to do the same.
According to a recent report, the Turkish government has offered to waive tuition for Syrian refugees studying at Turkish universities. This courageous initiative demonstrates the Turkish government's commitment to the well-being of the Syrian people. SEO board member Dr. Iyad Azrak stated, "The compassion the Turkish government has exhibited in helping Syrians fleeing Assad's murderous regime is very encouraging. It is great to see the Turkish government helping to educate the future generation of Syrians who will be working to rebuild their country after Assad's fall." SEO hopes that other governments will follow suit. Education of the refugee population, both children and adults, is essential to ensure a strong future for Syria.
SEE: http://www.unhcr.org/50dda9f69.html
SEE: Turkish Universities to Welcome Refugees http://www.hurriyetdailynews.com/turkish-universities-to-welcome-refugees.aspx?pageID=238&nid=30821