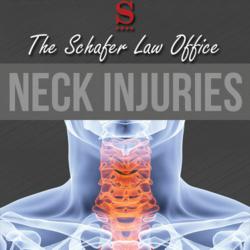 Each injury should be treated right away and very seriously. Getting treatment is the best step for recovery and taking care of yourself
Louisville, Kentucky (PRWEB) January 11, 2013
The Schafer Law Office in Louisville, Kentucky have offered a series a blogs that give information on different types of injuries one could possibly sustain in an auto accident. The blogs are rich with information, symptoms of the injury, how to treat it, and how each injury should be handled. The main injuries discussed in the series are Traumatic Brain, Neck, Back, and Facial injuries. According to the articles, there are many other injuries associated with an auto accident and with each category and it explains how they should be treated.
"Each injury should be treated right away and very seriously. Getting treatment is the best step for recovery and taking care of yourself," said attorney Mike Schafer. " We recommend that you get treated right away and contact a personal injury attorney to make sure you get everything you need."
The series can be found at The Schafer Law Office website found here.