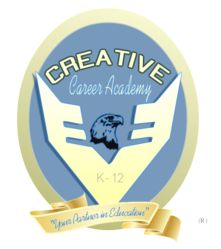 Soar High at CCA.
Roswell, GA (PRWEB) January 10, 2013
Creative Career Academy K - 12th was named a Best of 2012 winner in Atlanta - Art Schools on Kudzu. More than five million businesses competed in 30 categories on Kudzu.com. Winners were chosen based on the highest number of votes received on Kudzu.com, the leading source of local business information and consumer reviews.
Jessica Henley, Head of School stated, "We are proud to be among the Top Atlanta - Art Schools listed on the Kudzu.com website. It is breathtaking to see our school name listed with top art schools such as Art Institute of Atlanta and Savannah College of Art and Design. I'm still overwhelmed with joy and feel greatly honored. I would like to thank God for allowing us to build CCA on His vision and plan. Thanks for our faithful family support and staff. Also, would like to thank everyone who voted for our school on Kudzu website during October - December 2012 contest."
Creative Career Academy (CCA) is your neighborhood and global partner in education for K - 12 grades. Founded on Christian principles in Roswell, Georgia. CCA offers 21 Century Learning with specializations in art, technology, and design with a high priority an academics. Students can receive vocational education training that branches out to many facets of life skills that can be applied to continuing education K - 12, college, and future careers. CCA specializations include academics, video game design, 3D Animation, fashion design, digital film making, app development, culinary cooking, and many more. Creative Career Academy is accredited with the Georgia Accrediting Commission (GAC).
Creative Career Academy has curriculum products for art, technology, and design. DVD's or streaming videos for curriculum module products 3D Animation, Video Game Design, and App Development at http://www.creativecareeracademy.com
In addition to Creative Career Academy's local school in Roswell, Georgia, CCA looks forward to launching their "Technology Tour 2013 - 2014". CCA will be providing 1 - 3 day workshops for 3D Animation, Video Game Design, App Development and Fashion Design. CCA Technology Tour will be raising awareness for communities to re-invest in art education. Prospective locations for CCA Technology Tour 2013 - 2014 include: Tampa - FL, Los Angeles - CA, San Francisco - CA, Topeka - KS, Chicago - IL, Santa Fe - NM, Seattle - WA, Vancouver, Paris, Singapore, and Seoul.
For a full list of Best of 2012 winners, visit: http://www.kudzu.com/best.
About Kudzu:
Kudzu helps consumers research and evaluate services and choose highly rated providers in their area. Kudzu.com features expert videos, business profiles, consumer reviews and 30,500 money-saving deals for homeowners in every major U.S. city. Kudzu.com is owned by Cox Search Inc., a subsidiary of Cox Enterprises, a leading communications, media and automotive services company. Cox's businesses include Cox Communications, Manheim, AutoTrader.com and Cox Media Group. For more information, visit http://www.kudzu.com.