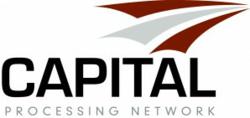 This year, businesses need to be ready for IRS regulations and changes to the way consumers make payments at the cash register.
Phoenix, AZ (PRWEB) January 10, 2013
Capital Processing Network, a Phoenix-based credit card processing and merchant services company, today offered tips on accepting credit cards in the year 2013. The credit card processing environment is being impacted by a number of regulations and requirements in 2013 that may take business owners by surprise if they are not prepared.
"This year, businesses need to be ready for IRS regulations and changes to the way consumers make payments at the cash register," said Jeff Stephan, CEO of Capital Processing Network. "On the first of the year businesses became subject to new verification rules, and on April 1 they need to be ready to accept a new kind of credit card."
Some of Capital Processing Network's recommendations for 2013 include:

Verify Your Taxpayer Identification Number – The IRS rolled out a new rule on January 1 which may apply a surprise 28% backup withholding penalty to business owners. If your Taxpayer Identification (TIN) number does not match up with the IRS database, nearly a third of the revenue from your credit card machine may be held back.
Accept Smart Cards. Newer credit card terminals make it easy to take "contactless" cards and cards with a contact pad on the surface. An April 1, 2013 deadline for acceptance means that older terminals will need to be upgraded in the future. Many merchants, however, can become (TDES) compliant by getting a PIN pad that also takes both card types.
Upgrade Security. In 2012 several companies made the news for losing customer credit card data. The best way to avoid such negative publicity is to make sure all credit card terminals and POS (Point of Sale) systems have all required updates and software patches. If a machine can't be upgraded, it should be replaced with a newer model.
Encourage Debit Card Use – Debit card transactions are cheaper to process and have fewer chargeback or disputes. On a $100 sale, a credit card may cost $3 to process while a debit card could cost less than 50 cents. The addition of a PIN pad to your credit card machine can pay for itself in a short time.
Re-Read Your Merchant Services Contract – If your merchant account is up for renewal in 2013, it pays to check out competing rates in advance. Many processors require 30 day advanced notice for cancellation, or the account will renew automatically.
"In 2013, one of the best ways to improve your bottom line may be to upgrade your merchant services setup," said Stephan. "By diversifying the way you accept payments, you're giving customers more reasons to make a purchase. When you add in lower fees and better equipment, your company gets to keep more money from every sale."
Capital Processing Network is a merchant service provider with US based service and support. The company offers a full range of services including merchant credit card processing, credit card terminal leasing and rental, TransArmor fraud prevention, and solutions such as gift cards and virtual terminals. Capital Processing Network also offers services such as check conversion, transaction reporting and management, and long term account maintenance. For more information please call 1-877-456-9747 or visit http://www.capitalprocessingnetwork.com.