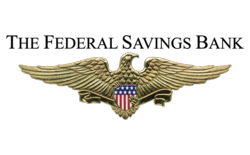 Asking prices increased the most year-over-year in Phoenix, jumping 26 percent from December 2011
Chicago, Illinois (PRWEB) January 10, 2013
The Federal Savings Bank found that Trulia, one of the leading resource for housing information, released the latest finding from the company's Price Monitor and Rent Monitor, showing Las Vegas and Seattle as the most improved housing markets in 2012.
Trulia determines the price and rent market by taking into account the changes in the mix of listed homes and trends in prices for rents. Both Las Vegas and Seattle experienced the most dramatic price turnarounds, with both increasing in price by more than 10 percent in 2012 after decreasing more than 10 percent in 2011.
"The housing market enters 2013 with a running start," said Jed Kolko, Trulia's chief economist. "Price gains picked up steam in 2012, starting with modest increases early in the year and accelerating in the third and fourth quarter. In 2013, rising prices will encourage more new construction and some homeowners to sell, which will help alleviate the current inventory shortage."
Best in asking prices
Asking prices increased the most year-over-year in Phoenix, jumping 26 percent from December 2011 to the same time in 2012. Prices increased in 82 of the 100 largest metropolitan areas in the country by the end of December in comparison to just 12 out of 100 that was reported in 2011.
The housing information source also reported that asking home price gains have accelerated, jumping 5.1 percent during 2012, which was a significant improvement from the 4.3 percent decline that was reported in December 2011.
First-time homebuyers might see 2013 as a great year to secure a home with the current state of the housing market. Foreclosures are also down, with only 55,000 reported in November, which was an increase of 17,000 from the number reported in the year prior.
"What a difference a year makes. In 2012, prices rose in 82 of the 100 largest metros, compared with just 12 metros seeing price increases in 2011," said Kolko. "The 2012 price turnaround was strongest in the West and Southwest, where steady job growth and vanishing inventories lifted home prices by more than 10 percent in many markets."