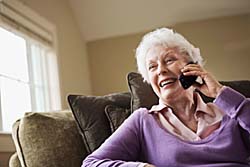 Avenidas is hosting its second annual financial fitness conference on Saturday, January 26, 2013 from 9:00 a.m. until 2:00 p.m. at Avenidas Village at 450 Bryant Street in Palo Alto
Palo Alto, CA (PRWEB) January 11, 2013
Avenidas Village, a leading provider of Senior In-Home Care and successful aging in Palo Alto, recently announced that it will be hosting its second annual financial fitness conference, Formulating Your Fiscally Fit Retirement. The conference will be held on Saturday, January 26, 2013 from 9:00 a.m. until 2:00 p.m. at Avenidas Village at 450 Bryant Street in Palo Alto.
The Formulating Your Fiscally Fit Retirement conference features a total of ten workshops over the course of three sessions throughout the day, and attendees get to choose the one in each session that is most relevant to their situation. The first session features topics such as estate planning, putting together a long-term planning team, and retirement.
The second session's workshops address household money management, alternatives to CDs, social security for couples, and the financial market outlook from an investment advisor's point of view. In the third session, participants can choose from topics about real estate, Medicare and long-term care expense planning. In addition, the Certified Financial Planner Board of Standards will be offering free individual consultations throughout the day.
"Attendees of our financial conference might not yet be old, but they plan to be someday, and want to make sure that they will be able to cover the costs associated with aging," said Lisa Hendrickson, CEO of Avenidas. "I would like to personally thank gold sponsor, Home Instead Senior Care for their generous support in helping make this event possible!"
Registration for Formulating Your Fiscally Fit Retirement includes conference materials, a choice of three workshops and access to sponsors. Attendees have the option of purchasing a box lunch at the time of registration and will receive a discount for early registration if you're an Avenidas member. For complete information and to register for the financial conference, call (650) 289-5435 or visit http://www.avenidas.org.
About the company:
Avenidas is a non-profit agency that seeks to create successful aging for older adults in a community that supports and celebrates older adults. They provide a wide range of support options, memberships, information, classes and services that enable people to stay active, maintain their independence, help their aging parents, or care for a spouse. Their innovative programs and compassionate staff (paid and volunteer)help enrich the lives of more than 6,500 mature adults and their families each year.
A community-based nonprofit organization, Avenidas serves the San Francisco Bay Area mid-Peninsula communities of Palo Alto, East Palo Alto, Stanford, Menlo Park, Los Altos, Los Altos Hills, Atherton, Portola Valley, Woodside, and Mountain View. For more information, please visit their website at http://www.avenidas.org/.