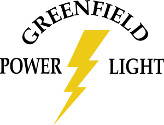 MISSISSAUGA, ON (PRWEB) January 11, 2013
Survalent Technology, the most trusted provider of smart grid solutions for the control room, announced today that it has commissioned a new Supervisory Control and Data Acquisition (SCADA) system for Greenfield Power and Light, Indiana.
Greenfield Power and Light provides electrical service to residential and commercial customers within the Greenfield city limits. They are a member of the Indiana Municipal Power Agency (IMPA) and the Indiana Municipal Electric Association (Ind MEA).
The new system features Survalent's highly available, open-architecture system based on Windows Server. It includes several of Survalent's open system applications, including: WorldView, SCADA Explorer, Command Sequence, Remote Alarm Annunciation, Event Data Recording, IED Wizard and Control Panel, SCADA Add-In, Virtual RTU, and WebSurv.
"We are pleased that Greenfield Power & Light has selected Survalent to replace their existing SCADA Master Station and RTUs," states Steve Strauss, Vice President of Sales for the Eastern United States. "New SCADA technology allows easier database & screen graphics development and integration with RTUs, along with additional features. Survalent was also able to work with the State Wide Municipal Association (IMPA) and a third party integrator to provide an efficient upgrade."
About Survalent Technology
Survalent Technology is the leading provider of real-time smart grid management systems for enabling visualization, optimization and improved operations for utilities. For over five decades, we have helped more than 400 utilities use operational data to increase reliability, efficiency and customer service. With our proven and reliable SCADA, Outage Management System (OMS), Distribution Management (DMS), Demand Response (DR), Distribution Automation (DA), Substation Automation (SA), SurvCentral Mobile Applications, Smart VU Visual Utility, and i-Surv Hosted SCADA, utilities transform data into actionable intelligence. We partner with utilities across the globe to create mission critical solutions that will achieve the promise of the Smart Grid. Learn more at http://www.survalent.com.
#########
Contact:
Dalana Morse
Marketing Manager
dmorse(at)survalent(dot)com