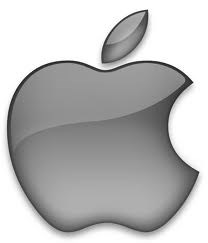 Brandon, FL (PRWEB) January 11, 2013
January 9, 2013 — D.C. Fawcett announced that the Apple corporation need to move forward with their plans to manufacture a lower cost model of the iPhone.
According to the Wall Street Journal, the technology giant has been considering a lower end model of the touchscreen smartphone since 2009.
"As lower cost models spring up from rivals in the android market, Apple is going to find it tougher and tougher to stay competitive with their high end iPhones." says DC Fawcett.
According to the WSJ article, Apple corporation held only 14.6% of worldwide shipments in the 2012 third quarter, down from a peak of 23% in the first quarter of 2012.
"As an Internet publisher, one of the very first things I do when reviewing a client's marketing is to see where their products are priced with relation the rest of the marketplace for their niche." said DC Fawcett.
DC Fawcett continued, "If they don't have different pricing structures for different segments of the market, they need to create one immediately. While the iPhone pretty much owned the market when it came out in 2007, their market share has dwindled into the hands of competitors since the Apple corporation never addressed the lower end market. Most people cant afford $500 phones."
Meanwhile, the same article points out that the Korean electronics maker Samsung Electronics Corporation, has nearly a 23% increase in share from 8.8% in third quarter 2010 to 31.3% share in third quarter 2012.
The iPhone is the flagship product that drove 48% of revenue for the Apple corporation ending in September.
DC Fawcett says that "...until the iPhone is competitively priced with it's biggest competitors in the android market, it will continue to lose market share."
DC Fawcett teaches basic business marketing principles and Internet marketing strategies to business owners and individuals alike. For more information visit http://www.internetmarketingbasicsblog.com/its-about-time-apple
=================
DC Fawcett Corporation
DC Fawcett
622 E Lumsden Rd, Brandon, FL 33511-6524
(813) 689-2300
DC(at)dcafwcett(dot)com