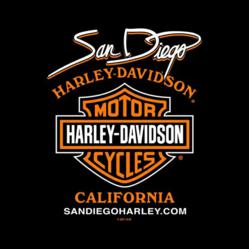 With BusinessRater.com we have captured over 120 positive reviews. This has been achieved in only a matter of months, not years!" - Ty Miller, GM, San Diego Harley-Davidson
San Diego, CA (PRWEB) January 11, 2013
Good times, beautiful motorcycles and 5-Star service is the name of the game at San Diego Harley-Davidson. With amazing service, complementary Barbecue and a live band every Saturday you'd think that everyone would know about San Diego Harley-Davidson. "The problem was," as General Manager, Ty Miller says, "We have Yelp reviews dated back to August 2008 with a total of only 30 reviews online, this took nearly 4.5 years to accomplish. With BusinessRater.com we have captured over 120 positive reviews. This has been achieved in only a matter of months, not years!"
Harley-Davidson of San Diego has officially adopted BusinessRater.com for managing its online reputation and reviews. Since adopting BusinessRater.com 29% of San Diego Harley-Davidson's existing service customers turn into leads due to Business Rater's in-store process that gives San Diego Harley-Davidson a proactive reputation marketing solution.
Miller continues, "While no one is perfect BusinessRater.com allows us to provide 5-Star service by giving us the ability to pinpoint any issues that may damage our reputation and immediately improve our service, to ensure our customers always associate San Diego Harley-Davidson with the highest levels of professionalism."
BusinessRater.com has allowed San Diego Harley-Davidson to simultaneously and rapidly build their positive online reviews and improve customer service and satisfaction. This ability is beyond the capabilities of any other online review website or reputation management platform. This simple combination coupled with the 5-Star service BusinessRater.com allows San Diego Harley-Davidson to provide, is creating a virtual heaven for Harley-Davidson enthusiasts.
To learn more about San Diego Harley-Davidson you can visit their website at http://www.sandiegoharley.com or read their reviews at their San Diego Harley-Davidson page on BusinessRater.com