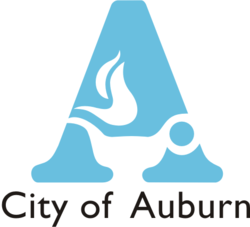 Richmond, VA (PRWEB) January 11, 2013
Timmons Group was selected by the City of Auburn, Alabama, to implement Cityworks Asset Management Solutions in 2012.
The City of Auburn is a thriving city of approximately 60 square miles and 54,000 residents located in East Alabama. It is also, most notably, the home of Auburn University. The Auburn Water Works board serves nearly 20,000 customers with consumption reaching 6 million gallons per day (MGD). This project will include GIS-based computerized maintenance management system (CMMS) implementation leveraging the newest release and technology from Azteca Cityworks and directly integrating with the City's Tyler Technology Eden Financial and Utility Billing system.
With the successful implementation of the CMMS, the City of Auburn will be able to maintain their water assets through an integrated system of work order management, preventative maintenance, inventory and utility billing while reducing the impact on City staff. With the integration of Azteca Cityworks and Tyler Technology Eden software through API and Web Services the City has streamlined the workflows between utility billing and work order management. The project is scheduled to go live by January 2013.
"The City of Auburn is excited about the new capabilities we gain through this implementation. It addresses the City's mission of providing quality, responsible services to its citizens. Through integration of Azteca Cityworks and Tyler Technology Eden Utility Billing our employees have seamless access to critical information in the office and the field to provide quality service to water customers. Furthermore this solution leads the way in the City for an enterprise asset maintenance management system." – Christopher Graff – City of Auburn GIS Manager.
About Timmons Group
Timmons Group is a leading provider of geospatial information architecture and engineering services focusing on developing intuitive, enterprise geospatial web applications, highly-usable, cross-device mobile applications, and integrated, geospatially-enabled enterprise solutions. Timmons Group develops solutions across multiple platforms, including JavaScript, HTML5, and native mobile operating systems. Timmons Group maintains a strong business partner relationship with Esri, and has been a recipient of both the Esri Business Partner of the Year award and the Esri Foundation Partner of the Year award. For more information about Timmons Group's geospatial products and services, contact Lowell Ballard at lowell(dot)ballard(at)timmons(dot)com or visit http://www.timmonsgis.com.