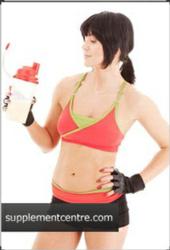 The increase in sales is mainly due to returning customers
(PRWEB UK) 15 January 2013
2013 is already off to a flying start for one nutrition website, the Supplement Centre. This company has sold quality affordable weight training and dieting aids for years yet this January they have already broken their own records with a thirty percent increase in sales.
January is always the most popular time of year for the Supplement Centre as customers make New Year's resolutions to finally attain the body they have always dreamed off.
Media pressure mounts urging men and women to step up their training, which is when they turn to supplements and aids to give their diet and fitness regime a boost.
Customers buy whey protein here knowing they will not find a better deal anywhere else and this is what has contributed to the record breaking sales this month. The majority of custom is repeat custom from those that have already enjoyed the service, the free shipping and the quality ingredients.
Famed for their protein powders it's not just weight gainers that are popular this year. Many people are turning to the supplement centre to find detox solutions so they can start the New Year with a toxin free digestive system giving them the best platform for achieving that perfect figure.
Andrew Brown of the Supplement Centre says, "We're delighted with the increase in sales this year as it proves we are doing exactly what we set out to do which was to provide vitamins and supplements at discount prices along with express delivery backed up by excellent customer service. We've noticed a surge in the amount of people who want the perfect body in 2013 and we can only assume this is due to the media with magazines and billboards showing this as the norm. Our products maximize weight gain, muscle building, weight loss or detox so there's something for everyone. Every product includes vitamins and supplements that support the body's natural immune system to ensure optimum health when dieting or exercising."
The Supplement Centre is the UK's premier discount supplements shop. Our premises are large, with over 6,000 square foot of space holding every product imaginable including whey protein, weight gain powders, fat loss supplements and many other products.We opened in 2001 and our fast delivery and excellent customer service soon became a hit, not to mention our super low prices. We supply all top brands of whey protein, weight gain and fat loss supplements at a discounted price.