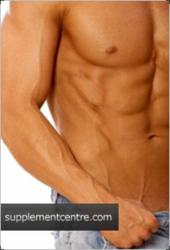 Protein Stop can now offer the most competitive prices on the market
(PRWEB UK) 14 January 2013
Protein Stop first opened its doors in 2008 with a clear vision – to provide the UK with the highest quality sports nutrition with a focus on an excellence of customer service. In the five years since commencement of trading, Protein Stop has grown considerably and it is due to the demand and expansion of premises that they can now also offer the most affordable prices on the market.
This realisation has prompted the founders to relaunch their popular website, focusing on the best sports nutrition they are now reorganising the site to display the best prices for the supplements in demand. Initially a website serving only the UK the increase in demand has prompted Protein Stop to supply customers all over the globe.
It was this rapid increase in sales that lead Protein Stop to expand their premises to house the products such as protein bars and whey protein. Acquiring a massive twenty five thousand square foot they found that they could reduce prices by buying stock in bulk. This also had a domino effect as they gained respect from many suppliers negotiating better prices that they then passed on to customers.
Unlike other supplement sites Protein Stop cut out the middle man. They sell directly to the public and let customers benefit from trade prices. Adam Lowther of Protein Stop explains why the relaunch is so important, he says, "since the beginning we have focused on the customer experience and we have no doubt that it is this that has enabled us to grow considerably. Now that we have expanded we need our website to reflect this and need to ensure it's easy to navigate, convenient and up-to-date. Our new website focuses on the usability making it even easier to buy affordable supplements online. For example those who buy protein powders will find that it takes only seconds to source the item, benefit from the discounts and checkout."
Since 2008 Protein Stop have supplied supplements and powders to those looking to gain weight, maximise muscle, detox or slim. They now stock over 1200 products and have a focused customer service team that ensure excellence across the board along with a fully trained sports science and medical team giving professional advice not just on purchases but also on fitness, training and nutrition too.