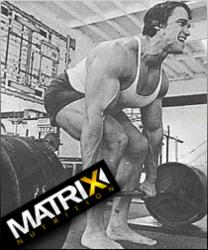 It's difficult to know which supplements really work
(PRWEB UK) 14 January 2013
The new laws began last year where the EU decided to clamp down on the wordings and claims of many health supplements. Even prunes came under scrutiny as the EU decided that people could not possibly claim eating dried prunes would improve bowel health. Scientists appealed against this decision and presented facts that proved an improved digestive system following the ingestion of the fruit. The EU, faced with the indisputable facts, had no option but to retract the previous statement.
However, now many other vitamins, minerals and supplements are being examined to see if they really do match their claims. The most recent being the probiotics such as the "good bacteria" products that claim to keep guts healthy. The EU has banned these claims due to lack of scientific evidence and now these huge companies are having to remove any products from the shelves that display this promise. Marketing of supplements and vitamins is set to change rapidly with clever wording and clearer labels required on every product available to the public.
This is why Matrix Nutrition is taking steps to educate their customers as some studies can be conflicting.
Another supplement, sold by Matrix Nutrition in their weight gainers support section has also come under fire, this is the L-Cartenine supplement that is used as an ingredient in many fat burners, weight gainers, protein powders and holistic health supplements as it has been known to repair muscle after intensive exercise and to maximise endurance capacities. However, the EU rejected these claims leaving it with no health benefits whatsoever.
Almost as soon as the report was made public, consumers of the supplement revolted. Consumers have experienced the many benefits for years and so directly opposed the decision. The most effective argument came from a leading scientist, Professor Paul Greenhaff who directed the EU's attention to factual studies that proved beyond a doubt that L-Cartenine improves cardiovascular health, increases endurance and aids oxygen to flow freely in the blood to deliver the repair properties to muscle.
Andrew Brown of Matrix Nutrition says, "Following the EU laws we think it's important to keep our customers up to date as the evidence is constantly conflicting. We will ensure that our customers understand the benefits not just from our point of view but from the opinions of our users too."
Details of the new law can be found here. http://www.efsa.europa.eu/en/efsajournal/doc/2212.pdf
Matrix Nutrition has a very simple mission plan, to provide effective sport supplements at an affordable price. While it is common knowledge the price of raw materials within the nutrition industry is rising (ie whey protein) we will do our utmost to keep Matrix Nutrition's products some off the most affordable on the market. While other companies may take advantage of these rising costs to inflate their prices even more we will not.