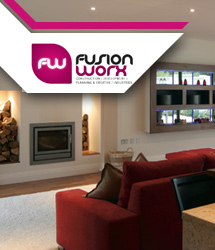 There is no excuse for ignorance about Health and Safety in the construction industry.
(PRWEB UK) 15 January 2013
Fusion Worx are now making their clients aware of the new regulations that have come into force since the government cut HSE spending. Many firms are finding themselves subject to investigation and high fees since the Fees for Intervention was introduced in October 2012. As this year the HSE expects to recoup a staggering eighty million pounds from building firms and construction sites alone, Fusion Worx are reassuring their customers that they are following every guideline.
The Fees for Intervention scheme has been brought in to ensure optimum Health and Safety within the workplace. Every business that employs staff will come under scrutiny as investigators and assessors will make impromptu visits to discover if duty holders are taking steps to ensure the health and safety of workers and anyone that may come in contact with their premises.
Not only do these investigations assess if health and safety regulations are being met they also place a great emphasis on the record keeping and action plans. Business owners, tenants and duty holders can expect to pay a staggering £124 per hour if an assessor decides there is cause for a further investigation.
This is why Fusion Worx are urging their business customers to stay a step ahead of the law while reassuring their residential clients that they have very detailed records and follow every health and safety regulation to the letter.
Some builders in Blackpool are fighting the change as they believe the fees to be extortionate, yet the Preston builders Fusion Worx understand that there is no excuse for ignorance of Health and safety in the workplace.
Andrew Brown explains, "Working in customers' homes and businesses we've always been very committed to health and safety as it is not only ourselves that we put at risk but that of our clients too. The new HSE fines are shocking but we hope that if our business customers are made aware they will ensure they never fall foul of them. We are also taking the opportunity of this news to reiterate to our residential customers that we do take their safety very seriously in every job we undertake."
Fusion-Worx are builders in Lancashire who are a group of licensed industry professional's ranging from builders to joiners, to electricians to plumbers. Fusion has the ability to take on both domestic and commercial projects no matter what size the job is or what it entails. From a simple house conservatory to a restaurant or shop rebuild no job is too big or too small.