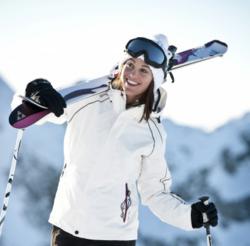 Lake George Winter Carnival and The Georgian Resort - Winter Fun!
Lake George, New York (PRWEB) January 15, 2013
The Queen of American Lakes - has long been know as a Summer Playground. Winter season also comes alive in the Village with the Lake George Winter Carnival. This year is the 52nd Anniversary of the event. Events and activities are scheduled every weekend in February. Opening ceremonies are Saturday Feb. 2nd at 12 Noon with the Winter Carnival Parade on Canada Street at 4PM. Events include motorcycle and ATV Ice racing, snowmobile races, and car races - all on the ice near Lake George Village. Additional activities include Hot Air Balloon Rides, a giant tubing slide in Shepard Park, bonfires, numerous cook-off competitions and Fireworks every Saturday at 6:30PM. For a Complete Schedule - visit the Lake George Winter Carnival website.
The Georgian Lakeside Resort is right next to all the winter carnival events and activities. The Georgian has numerous packages for skiing and snowmobiling all winter long and for February the Georgian has added three Winter Romance Packages for Friday and Saturday night stays. Guests can choose from alpine skiing at Gore Mt., snowmobiling with Lake George Snowmobile rentals or just a Winter Romance - Winter Carnival package. All of the Winter Romance Packages include a breakfast buffet each morning, a romantic dinner at Giovanna's Restaurant at the Georgian and all activity inclusions. In addition, Winter Romance package guests will receive an in-room gift basket from Adirondack Winery upon arrival. For Valentine's Weekend, Feb. 15 & 16 the Georgian will offer a Special Valentine's Buffet Dinner in Giovanna's Restaurant both Friday and Saturday night, included with all the Winter Romance packages. For more information visit the Georgian Resort website or call 800-LAKE-GEORGE.