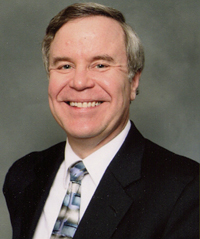 Studies have shown that sleep apnea can take more years off a person's life than smoking or diabetes.
Timonium, MD (PRWEB) January 14, 2013
Dr. Joel I. Nathanson, D.M.D., M.A.G.D., a three-time JEOPARDY winner, knows more than his share of facts and trivia. Since his three consecutive game show wins in 1987, Nathanson has been practicing dentistry and is now involved in spreading the word on obstructive sleep apnea (OSA) and treating OSA sufferers.
"I believe that it is vitally important to spread community awareness about sleep apnea," said Nathanson. He added, "Studies have shown that OSA can take more years off a person's life than smoking or diabetes. A recent Johns Hopkins study of over 6400 patients revealed that people with OSA were 46% more likely to die from a variety of causes than similar people who didn't have sleep-disordered breathing problems."
At a recent patient-appreciation dinner hosted for his patients, Nathanson delivered a presentation that gave an overview of the dangers of untreated OSA and spoke of the options for treating it. Dr. Nathanson will be hosting community awareness events later this year to help people outside of his practice as well. During the community presentations he will offer free screening to attendees and hopes to reach as many people as possible.
Nathanson is working to bring relief to millions of Americans who suffer from OSA through oral appliance therapy (OAT). He offers OAT through creating a custom fabricated mouth piece that is similar to a retainer. The mouth piece works by re-positioning the jaw and pushing the tongue forward to keep the airway open.
"Oral appliances give sleep apnea patients a more comfortable alternative to using a CPAP device to help them breathe better when sleeping. While the CPAP is the most effective means of treating sleep apnea, many patients find it far too uncomfortable to wear, and a significant number of people stop using it after a short period of time. Oral appliances made by a dentist with advanced training in sleep medicine offer these patients a more comfortable, practical long-term solution," Nathanson said.
Nathanson further added, "It's a way that dentists, who often see their patients more often than physicians do for regular checkups and maintenance, can help to treat sleep apnea that can negatively affect people's health and shorten their lives."
According to WEBMD, symptoms of sleep apnea can be "waking with an un-refreshed feeling after sleep, having problems with memory and/or concentration, feeling tired, experiencing personality changes, headaches, heartburn, a sour taste in the mouth at night, legs swelling, getting up during the night to urinate, and sweating or chest pain while sleeping."
Research has recently linked untreated sleep apnea to cancer, type 2 diabetes, obesity, high blood pressure, and heart disease. To learn more information about sleep apnea or to schedule a free consultation with Dr. Nathanson, call 443-275-9646 or visit http://www.caringlaserdentist.com/. To find out if you are at risk for having sleep apnea, take a quick and easy, five minute preliminary evaluation at SleepTest.com.
ABOUT DR. NATHANSON – He is an active member of Chizuk Amuno Congregation in Pikesville, and has served for a number of years there as a committee member, cantor and chorister. Dr. Nathanson has sung in community choirs such as the Baltimore Choral Arts Society and the Handel Choir, and has performed in community theatre groups including the Young Victorian Theatre Company and the Hilton Musical Company. Dr. Nathanson served as an adult leader and committee member of Boy Scout Troop 18 in Owings Mills and accompanied a crew of Scouts on a 10-day backpacking expedition at Philmont Scout Ranch in New Mexico. He is currently an active supporter of a number of charitable organizations, including the USO, Feeding America and the Wounded Warrior Project.
ABOUT SLEEPTEST.COM - SleepTest.com is an online resource dedicated to educating the public on the dangers of untreated OSA and treatment options. The goal is to offer a free preliminary online screening that can help identify people who may be at risk for this sleep disorder. The sleep test evaluation is quick and easy, and can be completed in about 5 minutes. SleepTest.com has partnered with dental sleep medicine giant, Sleep Group Solutions, to help offer the most comprehensive dental sleep medicine solution in the industry.