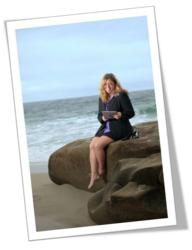 EXCEED's intuitive technology and the consultative approach of the Intellum team have been key ingredients to my past success, and I know they will serve me well again as we build LAZ University. - Andi Campbell
San Diego, CA ...or Atlanta, GA (PRWEB) January 18, 2013
Intellum, Inc., an established and growing enterprise software solutions provider, would like to acknowledge and commend one of its key customers for her recent award and promotion. Ms. Andi Campbell was awarded one of the 2012 Training magazine's Top Young Trainer awards of the top 40 training professionals age 40 and under. "The 2012 winners are strong, results-oriented performers who have excellent teambuilding and change management skills and the ability to inspire those around them." stated Lorri Freifeld, editor-in-chief, Trainingmagazine.
Ms. Campbell states much of her award winning career mobility is due to her successful implementation of Intellum's EXCEED LMS at LPL Financial. At LPL Financial, she created a 'Blended Learning Culture' where employees accessed training via multiple mediums (video, slide-based courseware and instructor-led training) while all being tracked and recorded by EXCEED.
She is currently implementing EXCEED at LAZ Parking in her new role as Director of Learning and Employment Development. Ms. Campbell states,"EXCEED's intuitive technology and the consultative approach of the Intellum team have been key ingredients to my past success, and I know they will serve me well again as we build LAZ University."
Ms. Campbell notes that 'Just in Time' is the new normal for our ever more mobile workforce. "A learning management system like EXCEED which has a built in social collaboration tool — TRIBE Social — is ideal for LAZ Parking employees, many of whom are young, very mobile, and building careers themselves. Even better, this sort of on-the-go learning culture will allow the feeling and ethos of the company to survive as we continue to experience rapid growth."
To hear first hand about Ms. Campbell's successful migration to and implementation of EXCEED, she will be presenting at:
ASTD Techknowledge - W105 - Rebel With a Cause: Breaking Away From the Parent LMS
Wednesday, January 30th @ 10:45AM
Training 2013- Migrating your LMS: A Best Practices Panel
Tuesday, February 19th @ 10:45AM
Matt Gilley, Chief Engagement Officer of Intellum, states, "We work hard to bring business success to all of the client companies we serve, and the great thing about that is also getting to be part of the individual growth and success of executives like Andi, who so clearly 'gets it.' She has a bright future ahead of her, and LAZ Parking has a star in their midst."
About Intellum:
Intellum is a privately-held company headquartered in Atlanta, Georgia. Founded in 2000, the company has over 12 years of experience providing innovative, leading-edge software to customers of all sizes and in all industry segments. Intellum's enterprise technology solutions include EXCEED, a learning management system (LMS), and TRIBE, a secure, social collaboration tool for business.