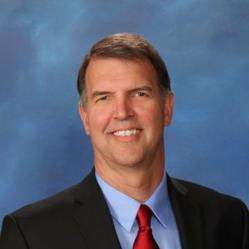 San Francisco, California (PRWEB) January 11, 2013
The leading Lean and Six Sigma management consulting firm, The Incito Consulting Group, is pleased to announce the appointment of Mr. Terry Dailey to Vice President of Operations.
Mr. Dailey brings over 24 years of international experience in developing, building and leading successful consulting businesses and providing thought leadership and solution development to Fortune 100 and 500 organizations across the globe. Mr. Dailey has led several enterprise-wide business transformations and has been responsible for the success of global integration, process design and optimization in the areas of Healthcare, Professional Services and Manufacturing. Terry holds a degree in Economics an MS in Applied Statistics from Purdue University and is a Master Black Belt in Six Sigma.
"Terry is truly an experienced professional with a proven track record of successful and inspiring business enterprise transformations. Terry understands the unique corporate culture of Incito's Consulting Services and has a leading edge competence of our global client needs. Terry is a well-respected leader and has a clear vision for Incito's strategic growth moving forward," said Izzy Galicia, Incito's President and Chief Executive Officer.
"It is an honor to continue the great work of the Incito Consulting Group. By leveraging Incito's customized and holistic solutions, we will continue to devise comprehensive blueprints to vastly improve the operational and organizational performance of our clients. We at Incito are committed to helping our clients build a successful enterprise by establishing a foundation built upon strategic vision and a culture committed to the relentless pursuit of perfection," said Terry Dailey, Vice President of Operations.
About Incito Consulting Group
Incito Consulting Group is one of the fastest growing business consulting firms in the nation and is well known for supporting the implementation of real Lean Enterprise Transformation across many industries in over 30 countries in Europe, Asia, North America and Latin America. Incito's Shingo-Prize winning coaches have lived the transformational experience and are highly regarded as subject matter experts in the area of Lean Enterprise Transformation.