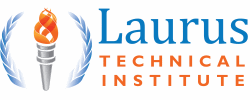 At Laurus, we blend classroom lectures with lab exercises, where students practice with the equipment they will be working on once they graduate.
Atlanta, Georiga (PRWEB) January 09, 2013
Laurus Technical Institute (LTI) recently launched a Refrigeration Technology program that is designed to prepare students for careers within the food service and manufacturing industries.
The Refrigeration program provides students with the theory behind HVAC and refrigeration systems, and students can gain significant practical experience in the institute's HVAC and refrigeration labs. Students learn to wire equipment according to wiring diagrams and troubleshoot electrical circuits, components, motors, and refrigeration systems. Near the end of the program, students learn to build a complete system from scratch.
The 11-month program was developed by Rodney White, the Executive Director of LTI's Jonesboro campus, and Allen Burke, an HVAC/Refrigeration instructor. "Understanding electrical and refrigeration theory is important, but it is only half of a well-rounded education in this field," White said. "At Laurus, we blend classroom lectures with lab exercises, where students practice with the equipment they will be working on once they graduate."
LTI's programs are designed to train students for careers faster than four-year universities or two-year community colleges with intensive training that focuses heavily on the fundamentals, practical experience, and only courses that improve the students' skill set for a particular career within an industry. LTI's graduates can complete their training and are able to begin working 12 months before those attending a two-year institution. The program is heavily focused on the problems and circumstances that mechanics will experience while on the job.
Steve Austin, the Vice President of Operations, explained the school places "a heavy focus on the customer experience, as employers want people that can interact professionally with customers. Students get to practice working with customers and improving their communications and soft skills." LTI offers career services where graduates receive information and help finding gainful employment.
Jobs requiring trained refrigeration and HVAC technicians are among the fastest-growing career fields in America. According to the Bureau of Labor Statistics, refrigeration and HVAC job opportunities are expected to increase 34 percent from 2010 to 2020, much faster than the average job growth in other fields. Having the skills and career opportunities is one way Laurus is working to help close the skills gap that is so prevalent in the country.
Refrigeration technicians are typically paid an hourly wage rather than a monthly salary, with the average hourly rate between $13.42 and $30.35 as of December 2012, according to PayScale Inc. When overtime and bonuses are considered, the annual earnings of a technician ranged between $28,659 and $68,825 .
For more information about Laurus Technical Institute, its Refrigeration Technology program and other programs, please contact Rodney White at 770-477-2799 or rwhite(at)laurus(dot)edu.
About Laurus Technical Institute
Laurus Technical Institute (LTI) offers programs in HVAC and refrigeration technology, medical assistant, medical billing and coding, medical office administration and operates within three locations in Atlanta (west side), Decatur, and Jonesboro, GA. Students may choose day or evening classes, and financial aid is available to those who qualify. For more information, visit http://www.laurus.edu.