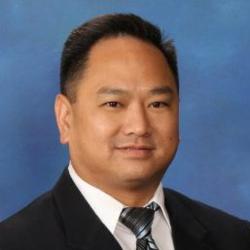 San Francisco, California (PRWEB) January 14, 2013
The leading Lean and Six Sigma management consulting firm, The Incito Consulting Group, has expanded its leadership team and is pleased to announce the appointment of Mr. Allan Angeles to Vice President of Corporate Development.
Mr. Angeles joins the Incito Consulting Group with extensive strategy and process expertise in a variety of senior management and consulting roles with Fortune 100 and 500 organizations. His experience includes managing a number of large strategic engagements with Toyota, Ford Motor Company, Del Monte Foods and the Kroger Company.
"Allan adds tremendous strength to our leadership team. His depth of consulting experience is wide-ranging, and includes driving strategic business transformation for a number of enterprises. In addition to providing strategic advisory services to our clients, he will be a key contributor to develop and implement our strategic corporate growth and performance initiatives," said Izzy Galicia, Incito's President and Chief Executive Officer.
As Vice President of Corporate Development, Mr. Angeles is responsible for developing and deploying key strategic initiatives for the Incito Consulting Group and its clients, with a keen focus on innovative consulting solutions and performance initiatives.
About Incito Consulting Group
Incito Consulting Group is one of the fastest growing business consulting firms in the nation and is well known for supporting the implementation of real Lean Enterprise Transformation across many industries in over 30 countries in Europe, Asia, North America and Latin America. Incito's Shingo-Prize winning coaches have lived the transformational experience and are highly regarded as subject matter experts in the area of Lean Enterprise Transformation.