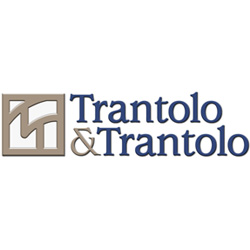 Hartford, CT (PRWEB) January 10, 2013
Providing clients legal knowledge along with compassion is the foundation of Trantolo & Trantolo, a long-standing Hartford, Conn. legal institution. Now with multiple locations in the state, Trantolo & Trantolo offers a localized approach, opening legal assistance for all in the process, while providing enough strength to handle large and wealthy corporations in court. Founded in 1938 by Joseph Trantolo, Sr., on the beliefs of dedication, honor, and commitment, Trantolo & Trantolo is celebrating its 75th year in business in 2013.
By 1958, Trantolo with attorneys Waldemar Lach and Edward Krawiecki joined together and formed a general practice law firm at 750 Main St. in Hartford. While all three were involved in legal, civic, and political organizations at the time, the law firm devoted itself to clients' success – specifically, fighting on their behalf in court and providing emotional support instead of simply offering legal advice.
This mission was passed down to the next generation of lawyers, including Vincent Trantolo and Joe Trantolo, Jr. Along with continuing the law firm's legacy and approach, both formed the Connecticut Law Clinics of Trantolo & Trantolo in 1976. Vincent Trantolo, as well, began charitable organization Hartford County Bar Foundation in 1999 and pushed the boundaries of marketing for legal institutions. In 2004, Keith and Scott Trantolo joined the law firm as the third generation of attorneys.
Trantolo & Trantolo's record of successes not only makes them well-known in the Connecticut community, but their approach of personalization and persistence in the fields of personal injury and medical malpractice are also recognized. Under the belief that corporations and insurance companies must be held accountable, Trantolo & Trantolo's lawyers fight on behalf of those in need and do not represent large companies and similar entities. Within the personal injury and medical malpractice sphere, Trantolo & Trantolo's attorneys handle cases pertaining to car, motorcycle, and truck accidents; mass tort or class action; dangerous drugs; dog bites; nursing home negligence; product liability; social security disability; and slips and falls, or premises liability.
In being a part of the Connecticut community, Trantolo & Trantolo not only practices law but is involved in various educational initiatives relevant to the law firm's field. The I-Promise campaign, a joint effort of the law firm, Connecticut Police Chiefs Association, and Channel 3 to educate teens and adults about distracted driving, is one such initiative.
Along with Connecticut, Trantolo & Trantolo's attorneys are licensed to practice in New York, Washington, D.C., and Massachusetts. In addition to its Hartford location, the law firm has offices in Waterbury and Trumbull.