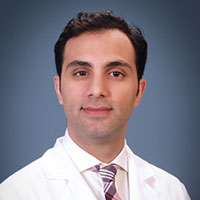 I enjoy helping entire families, from toddlers to grandparents, smile more.
Bakersfield, CA (PRWEB) January 09, 2013
Bakersfield dentist Kiyan Mehdizadeh joins SmileCare Bakersfield, located at 2750 Ming Avenue in Bakersfield, CA, to offer comprehensive dental care including teeth cleanings, fillings, extractions, periodontal disease management, teeth whitening, crowns and crown lengthening, bridges, dentures, and dental implant restorations. He also offers emergency dental services including root canal therapy and retreatment and bone grafting. Dr. Mehdizadeh accepts more than 200 types of dental insurance, plus offers dental financing plans and options for people without insurance. He is currently accepting new patients. For an appointment, call (661) 396-1701 or go online to http://www.SmileCare.com/Bakersfield.
Dr. Mehdizadeh treats adults, teenagers and children as young as one year old. He is friendly and outgoing and enjoys making every patient feel as well-cared-for as he felt when he visited his family's dentist. In fact, it was his own dentist who encouraged Dr. Mehdizadeh to pursue a career in dentistry.
"I like making people look and feel better," Dr. Mehdizadeh said. "I enjoy helping entire families, from toddlers to grandparents, smile more."
Dr. Mehdizadeh graduated from the Boston University Goldman School of Dental Medicine and received his undergraduate education at Emory University in Atlanta. He is a member of the Academy of General Dentistry, American Dental Association, California Dental Association and the American Academy of Cosmetic Dentistry.
The team at SmileCare Bakersfield includes a second general dentist, an orthodontist, an endodontist and two oral surgeons. For more information, hours of operation and money-saving special offers, please visit http://www.SmileCare.com.
About SmileCare and Coast Dental
Coast Dental of California Dental Group of ADAM DIASTI, with its professional associations, is one of the largest providers of general and specialty care in the United States with more than 180 affiliated practices operating as Coast Dental, SmileCare and Nevada Dental Associates in Florida, Georgia, California, Nevada and Texas. Coast Dental Services, Inc. is a privately-held practice management company that provides comprehensive, non-clinical business and administrative services to its affiliated practices. The company is headquartered in Tampa, Florida. For more information, visit CoastDental.com.