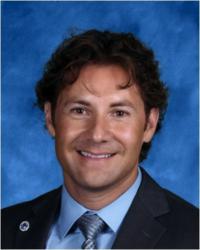 Tampa, Fl (PRWEB) January 09, 2013
With the hiring of Christopher Ryan, the search for a new high school principal at Carrollwood Day School ended this past week.
"We conducted an international search to identify the right leader to build on the excellence already in place at CDS's high school," said Mary Kanter, Head of School and Chair of the Principal Search Committee. "Christopher Ryan emerged as the committee's top choice from among the many extremely qualified applicants for this position."
Christopher Ryan is replacing Ryan Kelly who will be stepping into his new role as CDS Head of School on July 1, 2013. "I am extremely excited for Mr. Ryan to join the CDS administrative team and lead the high school to even greater heights!" Mr. Kelly cites Mr. Ryan's "superb background in IB along with a very student centered approach to his leadership. Our community is fortunate to have Mr. Ryan joining Carrollwood Day School."
Newly appointed principal Ryan writes, "I am very excited to be coming to Carrollwood Day School in July with my wife, Christine, and our two sons, Luc and Finn. I was overwhelmed by the strong sense of community and warmth conveyed by everyone I met, students, teachers and parents, when I visited the school in December. This sense of community played a key factor in my choice to accept the position of High School Principal. My philosophy is simple, to put the students at the center of everything we do. I am very fortunate to follow on from Ryan Kelly, who has done an excellent job as principal and will, I am sure, excel as Head of School. The similarities in philosophy and outlook, that I share with Ryan, will help us to take CDS forward into the school's exciting next stage of development."
Born in Leeds, United Kingdom, from an Irish Father and Burmese mother, Ryan spent his early childhood in New Zealand, before travelling the world and returning to Worcestershire in the UK to attend middle and high school. He briefly played professional soccer with Birmingham City as a youth trainee. He attended University in Manchester, UK where he achieved an engineering degree, and later a post-graduate degree in secondary (high school) education. Prior to his academic career, Ryan worked in the engineering IT industry and coached soccer part time for Manchester City FC. After travelling the world, he came to America in 1998 to work as a full time soccer coach and player.
Ryan has worked in independent schools since 1999, having taught MYP information technology and DP computer science at Washington International School where he went on to become Head of IT and then Assistant High School Principal. After eleven years at Washington International School, Ryan moved to the British School of Washington, another IB school, to become Assistant Head of School in 2011.
During his time at WIS, Ryan worked closely with Harvard University's Project Zero program, using their philosophies and resources to change the culture of teaching and learning at WIS. He completed his Masters in International Education, through the prestigious European Community of International Schools education partnership program with Southeastern University. He also attended the Principal's Training Center for International School Leadership in Miami for two consecutive summer programs and was selected to attend the Academy for International Schools Heads (AISH) New and Aspiring Heads Institute last summer.